Syria
ISIL's Command Centers, Arms Depot Destroyed in Syrian Air Raids in Deir Ezzur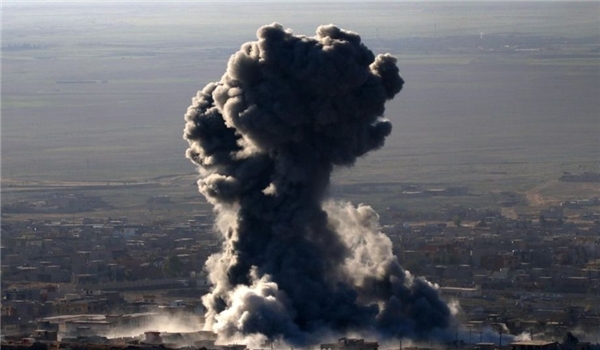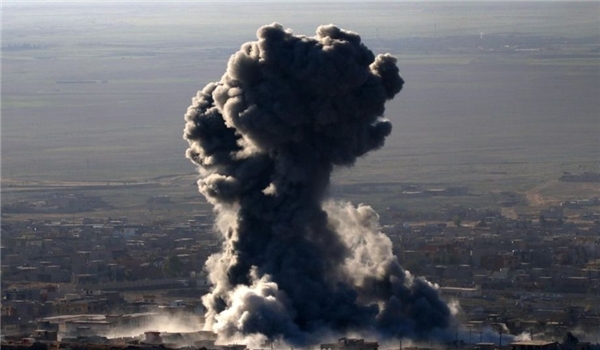 The Syrian and Russian fighter jets bombed heavily ISIL's positions in the Eastern province of Deir Ezzur, destroying a command center and a depot of arms and ammunition.
The warplanes targeted ISIL's positions in the village of al-Baqaliyeh, the neighborhoods of al-Roshdiyeh, al-Huweiqa and al-Rasafeh in Deir Ezzur city and around the city's airbase, destroying a command center and a depot of weapons and military equipment.
The army's artillery and missile units opened heavy fire at ISIL's positions in al-Baqaliyeh, al-Huweiqa, Huweija Sakar and Panorama region, killing and wounding a large number of terrorists and destroying their military hardware.
A military source said that Issa Nasser al-Hejazi, one of the commanders of ISIL's Hasaba (security-monitoring forces) was among the terrorists killed in air and artillery attacks on supply lines of the ISIL in the province.
Local sources in Eastern Deir Ezzur reported on Saturday that non-Syrian members of ISIL known as Mohajereen engaged in fierce clashes with local members of the terrorist group known as Ansar in the town of al-Mayadeen, leaving a number of militants dead or wounded.
The sources added that residents of the village of al-Qouriyeh in al-Mayadeen countryside clashed with ISIL badly, killing and wounding a number of terrorists, including Abu al-Adiyeh who is in charge of the group's media sector in the town of al-Asharah.
They further added that a new group of ISIL terrorists, including several security commanders escaped from Eastern Deir Ezzur amid the army units' advances towards Deir Ezzur in several flanks.