Iran
Middle East
ISIL's downfall marks US-Zionist defeat: Friday Prayer Cleric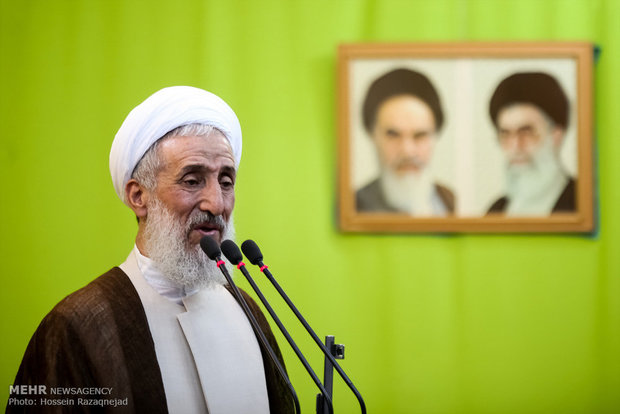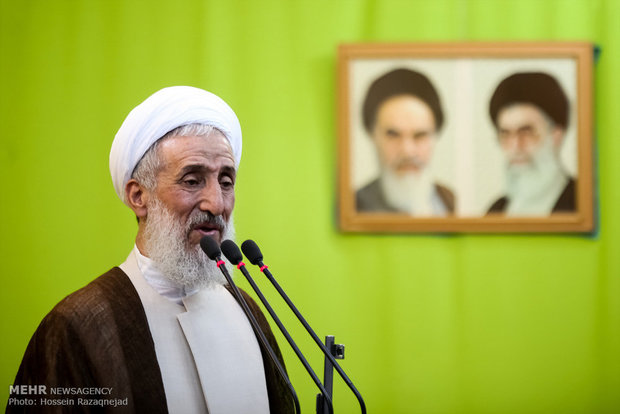 Ayatolah Kazem Seddighi, who led this week's edition of Tehran Friday Prayers, hailed the downfall of ISIL terrorists as a victory over the feeders and funders of the group.
 "The eradication of ISIL is tantamount to humiliating deaft of international Zionism and arrogant US," said Ayatollah Kazem Seddighi, the interim leader of Tehran Friday Prayers on this Friday (November 24) addressing the prayers during the second sermon of the weekly ritual at Imam Khomeini Grand Musalla of Tehran.
"The recent victories against terrorist sand the full destruction of the evil tree of ISIL, in fact, marked the humiliation of the sinful mother of the terrorists, namely international Zionism and arrogant US," he asserted.
"What bad mothers are they who bred a rotten fruit creating insecurity, anxiety, and mayhem in the world of humanity," he referred to the creators and supporters of the ISIL terrorist who intended to use the group as a means to topple Syrian government.
"The plot they had devised for the Islamic world was foiled after consecutive defeats in 6-day, 33-day, and 51-day wars which felled the exaggerated magnitude of the arrogant world, realized in Israel," the grand cleric said.
"Our enemies who are running Islamophobiac and Iranophobiac projects will garner nothing as the enemies of Prophet Muhammad never managed to prevent him from spreading Islam," asserted Ayatollah Seddghi.