Syria
ISIL's Explosion Kills 33 Rival Terrorists, Civilians in Northern Aleppo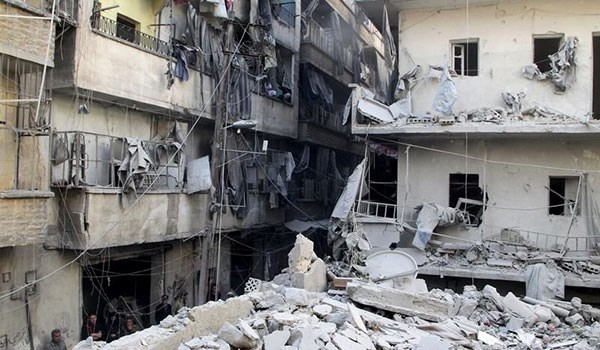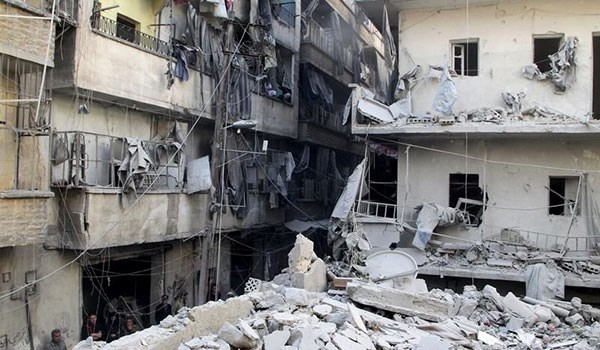 The ISIL exploded a bomb-laden vehicle near the military positions of its rival terrorists at the entrance gate of the city of Azaz in Northern Aleppo, killing 33 militants and civilians.
At least 33 people, including rival FSA militants and several civilians, were killed after the ISIL exploded a bomb-laden vehicle at the entrance of Azaz city.
Several terrorists of the Free Syrian Army (FSA), Noureddin al-Zanki and Jabhat al-Shamiya terrorist groups were killed when the ISIL's bomb-laden vehicles was exploded.
Terrorists' attack on the civilian population has increased in recent days. Yesterday, terrorists shelled a school in one of Aleppo's districts, killing seven and injuring more than 19 children.
On Wednesday, the Syrian Army troops and Air Force launched fresh rounds of joint assaults on Jeish al-Fatah's gatherings in the Western districts of Aleppo city from three flanks, inflicting dozens of casualties on the militants.
Syrian soldiers and their popular allies struck Jeish al-Fatah's positions in Jam'iyat al-Zahra district and engaged in heavy fighting with militants near Rasoul A'azam Jam'e mosque, al-Maliyeh square and Air Force building.
The militants have reportedly sustained dozens of casualties in the clashes.
Syrian fighter jets played a crucial role in army's advances against militants in Jam'iyat al-Zahra district.