Syria
ISIL's Oil Supply Route in Aleppo on Verge of Collapse by Syrian Army, Kurds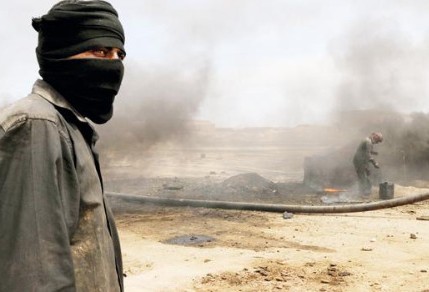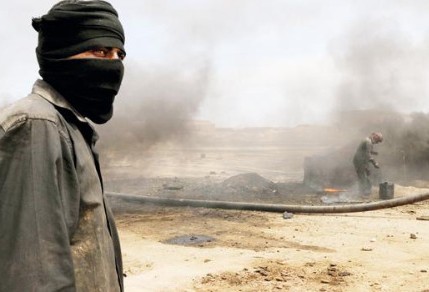 The Northern city of al-Bab in the Eastern parts of Aleppo province which is used by the ISIL as the main route to smuggle stolen oil cargos to Turkey has become a scene of rivalry between the Syrian army and Kurds to take it back from the terrorists.
The Kurds are now trying to advance in the Northern parts of Aleppo, bordering Turkey, to approach al-Bab city and seize it back to pave the ground for the establishment of an independent state after taking control of Hasaka, Raqa and Aleppo in future.
Also, the Syrian army and popular forces have advanced to the regions 11km away from al-Bab in recent days to win back the city and reach the bordering areas with Turkey to prevent implementation of the Kurds' plan for an independent state.
Al-Bab city is strategically important to all sides since it is the main crude supply route for the ISIL to sell its oil to the Turkish government.
In recent days, the pro-government forces have been making steady gains in Northwestern parts of Syria, being able to drive the militant groups back from more territories in the region. The Syrian fighter jets also have been targeting the militant groups' positions in Aleppo province in recent days.
Reports on Sunday said that the Syrian army and popular forces continued to advance against the ISIL terrorists in the Eastern part of Aleppo province, and seized full control over one more height after hours of tough battle.
The Syrian army troops and the National Defense Forces pushed back the militant groups from Tal Maksour near Aleppo's thermal power plant.
The ISIL left behind tens of the dead and wounded members and fled the battlefront.
The Syrian government forces also gained control over several checkpoints of the ISIL near the power plant.
The army and its allies are now fortifying their newly captured positions in the battlefield.
On Saturday, the Syrian army engaged in heavy fighting with the militant groups in three neighborhoods of the Northern city of Aleppo and inflicted major losses on the terrorists.
"The militant groups' strongholds in the neighborhoods of al-Sheikh Saeed, al-Salihin and Bani Zeid came under attacks of the Syrian army, which not only left several militants killed or wounded but destroyed their military hardware and ammunition," the army said.