Iraq
ISIS Behead British and Threaten US hostages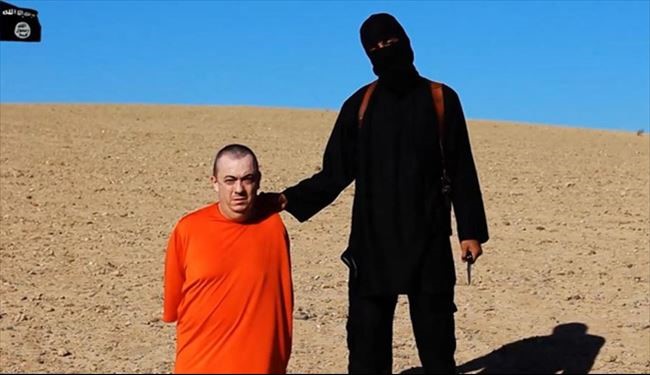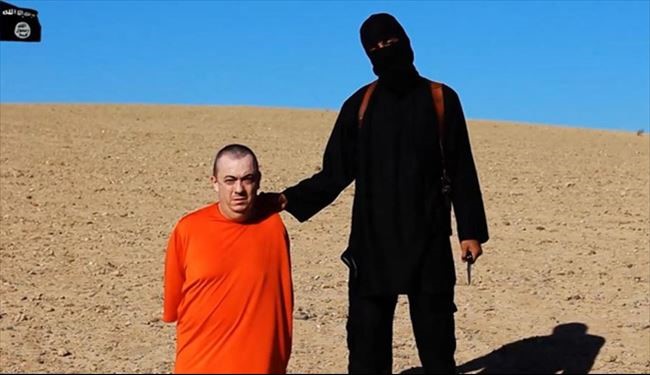 An internet video released on Friday shows an ISIL group fighter beheading British hostage Alan Henning, the fourth such killing carried out by the extremist group now targeted in US-led airstrikes.
The video mirrored other beheading videos shot by the ISIL group, which now holds territory along the border of Syria and Iraq, and ended with a militant threatening a man they identified as an American named Peter Kassig.
"Obama, you have started your aerial bombardment of Shams, which keeps on striking our people, so it is only right that we continue to strike the neck of your people," the masked militant in the video said.
National Security Council spokesperson Caitlin Hayden confirmed that Kassig was being held by ISIL militants, in a statement issued on Friday evening.
"At this point we have no reason to doubt the authenticity of the video released earlier today (Friday). We will continue to use every tool at our disposal – military, diplomatic, law enforcement and intelligence – to try to bring Peter home to his family," Hayden said.
The Associated Press could not immediately verify the video's authenticity, though it was released in the same manner as other Islamic State group videos and the masked militant sounded similar to the one who carried out the other slayings.
Britain has been supporting US military efforts against the Islamic State group by using British forces to help with logistics and intelligence gathering, as well as recently taking part in airstrikes in Iraq.
The internet video released Friday begins with a news clip announcing British strikes against the Islamic State group.
British Prime Minister David Cameron said Henning's apparent slaying showed "how barbaric and repulsive these terrorists are."
"Alan had gone to Syria to help get aid to people of all faiths in their hour of need," Cameron said in a statement. "The fact that he was taken hostage when trying to help others and now murdered demonstrates that there are no limits to the depravity of these… terrorists.
"We will do all we can to hunt down these murderers and bring them to justice."
President Barack Obama's counterterrorism adviser, Lisa Monaco, said the US had seen the video and was evaluating it.
Later, Obama said the United States strongly condemned Henning's "brutal murder." He said the US, along with Britain and other allies, will "work to bring the perpetrators of Alan's murder" to justice and will continue to "taking decisive action to degrade and ultimately destroy" the Islamic State group.
French President Francois Hollande said he is "outraged by the heinous crime."
On Friday night, the UN Security Council condemned the video, saying it "once again illustrates the brutality" of the ISIL group, adding that its members believe "such continued acts of barbarism perpetrated by ISIL do not intimidate them but rather stiffen their resolve."
This is the fourth such video released by the Islamic State group. The full beheadings are not shown in the videos, but the British-accented, English-speaking militant holds a long knife and appears to begin cutting his victims, who include American reporter James Foley, American-Israeli journalist Steven Sotloff, British aid worker David Haines and now Henning.
Kassig, a 26-year-old American now threatened by the ISIL group, enlisted in the Army in 2004, and became a Ranger, ultimately serving in the 75th Ranger Regiment, an Army special operations unit.
Henning, 47, nicknamed "Gadget," had joined an aid convoy and was taken captive on December 26, shortly after crossing the border between Turkey and Syria.
Earlier this week, Henning's wife Barbara Henning asked the militants in a televised plea: "Please release him. We need him back home."
Dozens of Muslim leaders in Britain have urged the Islamic State group to release Henning. His wife had said she had been given hope by "the outcry across the world" over her husband's imprisonment.
Other foreigners are believed held by the Islamic State group. On Friday, the father of John Cantlie, a British photojournalist held by the group, appealed for his release in a video, saying he was a friend of Syria.