Syria
ISIS controls only 2 percent of Daraa after Syrian Army advances – map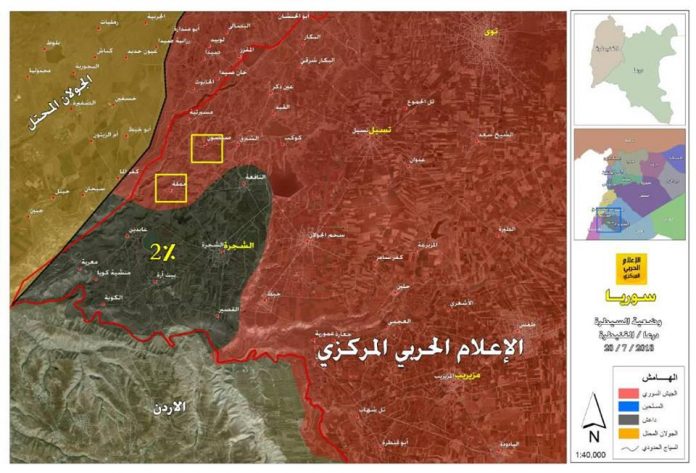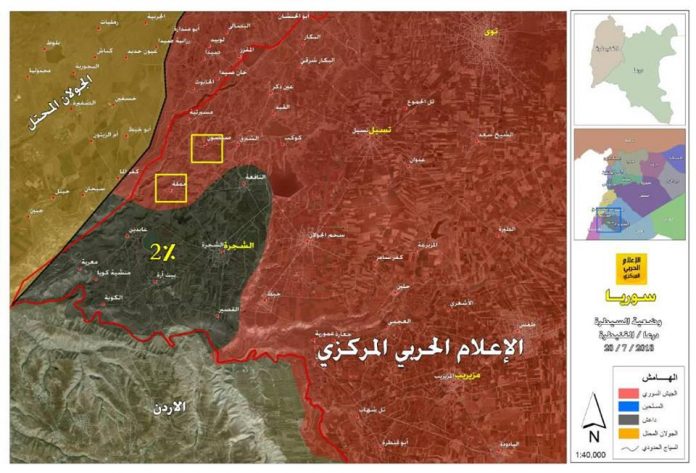 ISIS affiliated Jaysh Khaled bin Walid forces have gone from controlling 15 percent of the Daraa Governorate to occupying only 2 percent of this large province in southern Syria.
Jaysh Khaled bin Walid's major losses in Daraa have been attributed to the Syrian Arab Army's (SAA) massive southwest Syria offensive that has left most of this region under their control.
Following Jaysh Khaled bin Walid's recent losses at Tal Jamou, Jaleen, and Tasil in the northern part of the Yarmouk Camp District, the Syrian Arab Army continued their push south towards the borders of Jordan and the occupied Golan Heights.
According to the latest field report from the Daraa Governorate, the Syrian Arab Army has liberated the towns of Wadi Saysoun and Jamleh after a short battle with the Islamic State terrorists.
The Syrian Arab Army is now attempting to capture the town of Nafa'a, which is located near recently liberated Jamleh.