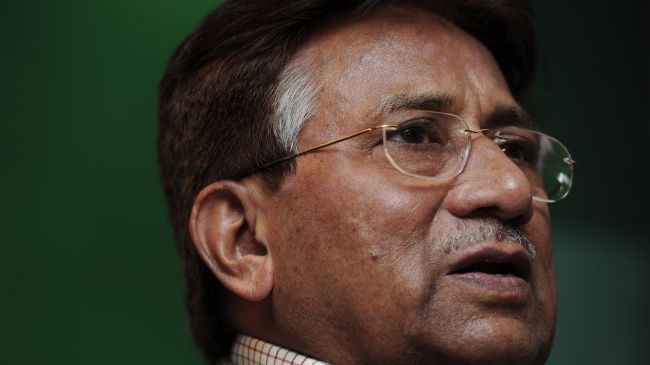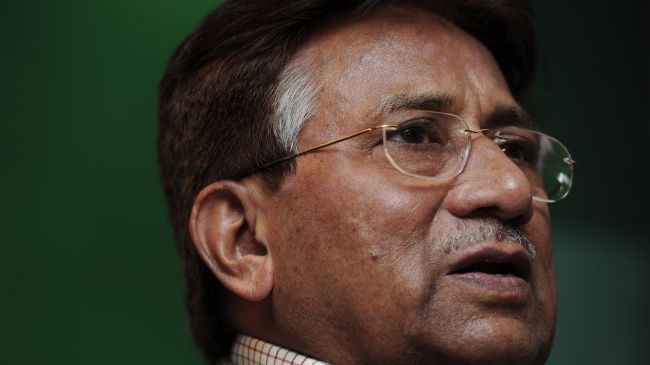 A trial court in Islamabad has indicted former Pakistani President Pervez Musharraf for detaining country's top judges including Chief Justice Iftikhar Muhammad Chaudhry.
On Saturday, Kausar Abbas Zaidi, an anti-terrorism court judge, indicted Musharaf during a hearing of the judges' detention case.
However, Musharaf rejected the charges that were read out to him.
On Friday, Musharraf was arrested on suspicion of ordering the killing of Baluch politician Akbar Bugti in 2006, according to a ruling by an anti-terrorism court.
"An anti-terrorism court has put him on a 14-day judicial remand… He will remain in custody in his Islamabad house," Musharraf's lawyer Ahmed Raza Kasuri said.
Musharraf is currently under house arrest at his home in Islamabad in connection with several cases against him, including the Benazir Bhutto case. Former Pakistani Prime Minister Bhutto was killed in a gun-and-bomb attack on December 27, 2007 as she was leaving an election rally in the city of Rawalpindi. Musharraf has been accused of failing to provide enough security for Bhutto after she returned from exile on October 18, 2007.
The former army general, who seized power in a bloodless coup in October 1999, stepped down as president of the country in August 2008, about six months after his allies lost parliamentary elections in February 2008 and the new government threatened to impeach him. A year later, he left the country.
In March 2013, Musharraf returned to Pakistan after nearly four years of self-imposed exile in London and Dubai to run in the May 11 parliamentary elections.