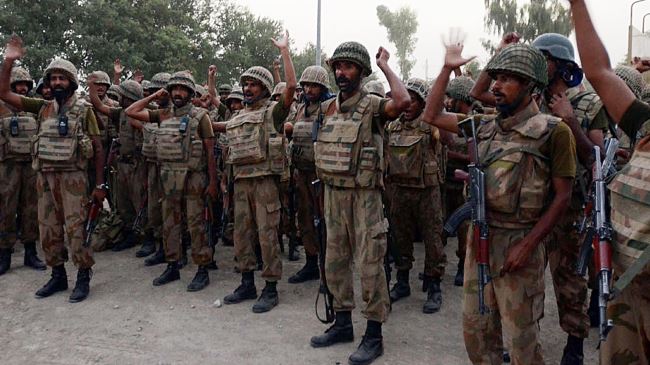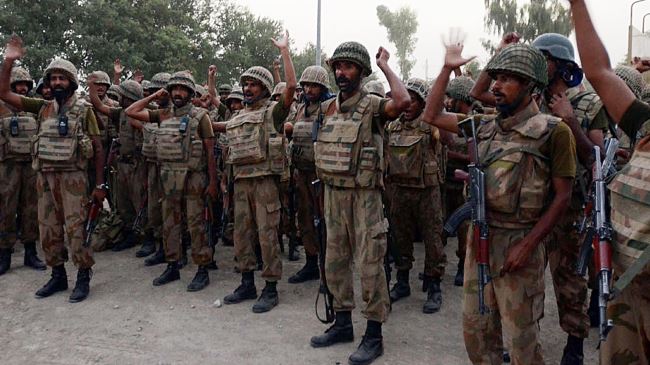 The Pakistani army says the months-long battle against terrorists in North Waziristan region has been a success, as the militant death toll in the region hit 1,100.
The four-month-long military offensive in North Waziristan is going according to plan and its impact is being noticed across the country with a decrease in terrorist attacks, extortion and kidnappings, army spokesman, Maj. Gen. Asim Saleem Bajwa, confirmed on Wednesday.
"Most areas and roads in North Waziristan have been cleared and reconstruction is underway," he told reporters in the city of Peshawar.
Troops have so far seized 132.5 metric tons (146 tons) of explosives, thousands of weapons and a large supply of ammunition in the region, Bajwa added.
The official, however, stopped short of saying when the operation would be finished.
This is while the Pakistan military has accused neighboring Afghanistan of failing to provide adequate support to the operation in North Waziristan as well as allegedly failing to take action against militants hiding among the Afghans.
Bajwa did not substantiate the accusations on Wednesday, but said the results of the campaign would have been better if Afghan authorities provided assistance.
The militant groups in Pakistan have carried out numerous attacks against Pakistani security forces and civilians.
Many Pakistanis have lost their lives in bombings and other militant attacks since 2001, when the Pakistani government entered an alliance with Washington in its so-called war on terror.
At least 86 Pakistani soldiers also have been killed during the operations since June when the army started its clean-up operations along the border with Afghanistan.