Asia-Pacific
Pakistan
Islami Tehreek will participate in general elections with Shiite and Sunni candidate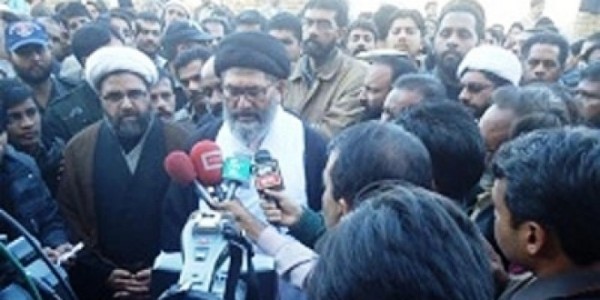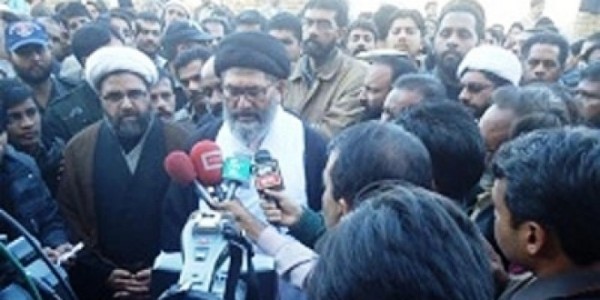 Allama Syed Sajid Ali Naqvi chief of Islami Tehreek (IT) and Shia Ulema Council (SUC) Pakistan on Tuesday announced that his party would contest the upcoming general election from across the country.
He was addressing the press conference at local hotel after a two days long session of his party Political Cell held at Islamabad to devise the strategy of Islami Tehreek Pakistan/Shia Ulema Council on upcoming general election in the country.
Allama Sajid Naqvi, the successor of Shaheed Allama Arif Hussaini, informed that the Shiite and Sunni candidate will contest the elections from the platform of Islami Tehreek Pakistan.
He said that the meeting briefly discussed the overall situation of the country and decided to contest the elections from every suitable constituency of the country.
He expressed his deep concern over the prevailing law and order situation of the country adding that Government had failed to protect the Ulema's, scholars and common people from the terrorists.
He said that the rising incidents of sectarian target killings of Shiite Muslims in Karachi, Quetta and now in Peshawar have raised the question on the performance of Government and law enforcement agencies.
He linked the transparency of the upcoming elections on the formation of caretaker government adding that honest, loyal and independent caretaker government would able to hold the free and fair elections in the country.
The meeting discussed the domestic political situation and the contacts with various political parties for upcoming elections. All political affairs and political strategy was determined.
The political changes, alliances and political manipulation were reviewed.
Its pertainig to mention here that another Shiite Organization Majlis-e-Wehdat-e-Muslimeen (MWM) has already annouced to contest the upcoming elections in the country.