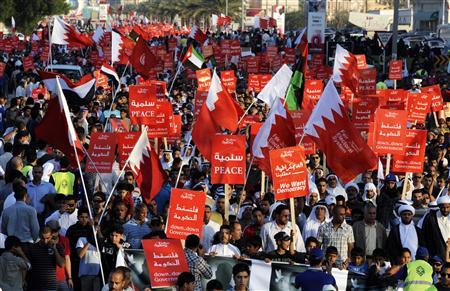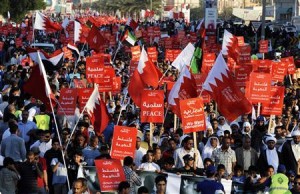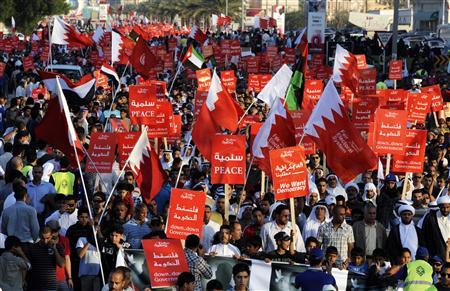 Thousands of people have once again staged a demonstration in a city in Bahrain, calling for the ouster of the Al Khalifa ruling family.
The protesters on Tuesday attended the funeral procession of another victim of poisonous tear gas fired by Saudi-backed Bahraini regime forces.
The demonstrators gathered in Shahrakan to mourn the death of Ahmad Abdul Nabi.
Meanwhile, clashes have broken out between Bahraini forces and anti-regime protesters in several towns and villages outside the capital Manama.
The rallies were held to mark the death anniversary of activist Issa Ghanbar, who was executed over charges of killing a policeman back in ۱۹۹۶.
Bahraini troops heavily rely on tear gas and stun grenades to disperse peaceful anti-government protesters. Several Bahraini civilians, mostly senior citizens and kids, have died from asphyxia.
Bahraini demonstrators hold King Hamad responsible for the death of protesters during the popular uprising in the country that began in February