Bahrain
Islamic Awakening: Bahraini People hold a week of sit-in protests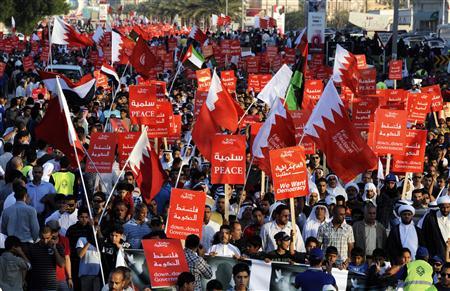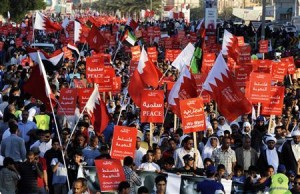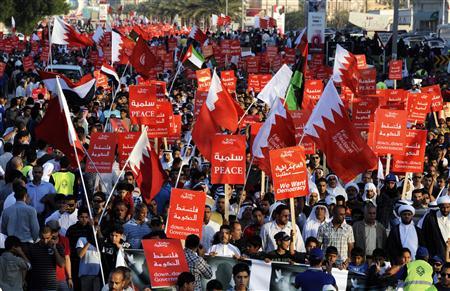 Thousands of Bahrainis have launched a week of daily sit-in protests to reiterate the demands of their revolution which has been ongoing since early 2011.
On Friday, the Bahraini anti-government demonstrators assembled at a monumental venue renamed "Freedom Square" in Al-Muqsha village, around seven kilometers west of the capital Manama, to commemorate their revolution.
The protesters chanted anti-regime slogans and waved flags that called for the overthrow of the ruling Al Khalifah dynasty. Some banners directly referred to King Hamad, reading, "Down with Hamad."
Organizers say the rally will last for a week and will take place every afternoon until midnight.
"The Bahrainis will not go back on their demands," Abdul Jalil Khalil Ibrahim, head of Bahrain's major opposition group, Al-Wefaq, told the Friday gathering.
Bahraini troops heavily rely on tear gas and stun grenades to disperse peaceful anti-government protesters. Several Bahraini civilians, mostly senior citizens and kids, have also died from asphyxia after regime troops fired tear gas in residential areas and into homes.
Amnesty International has warned about the Bahraini government's use of tear gas against anti-regime protesters and has called for an investigation into the tear gas-related deaths.
Thousands of anti-government protesters have been staging demonstrations in Bahrain since mid-February 2011, demanding political reform and a constitutional monarchy which later changed to an outright call for the ouster of the ruling Al Khalifa family following its brutal crackdown on popular protests.
Scores of people have also been killed and many others have been injured in the Saudi-backed crackdown on peaceful protesters in Bahrain.