Islamic Awakening
Islamic Awakening: Lebanese Leaders condemns US-Arab seditious moves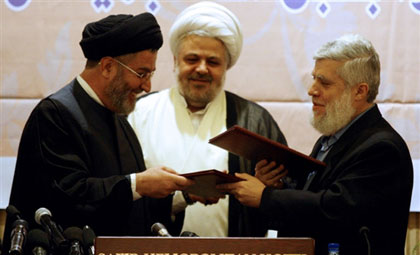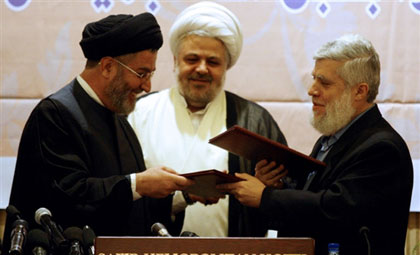 Lebanese top Sunni, Shia leaders address international Islam Christianity conference held in Beirut condemning seditious measures of the enemies and call for more coexistence between the religions.
Abdel Amir Kabalan, head of Darul Ifta Shiite community of Lebanon, addressed the conference titled "In the climate of the major changes" and condemned US and its allies for fueling the religious and sectarian sedition, reported Taqrib News Agency (TNA).
Ayatollah Kabalan in this message referred to the stance of man in an Islamic ideology and stressed the necessity of assessing the social and political changes with a moral and humanitarian plan.
He related on the achievements of the recent movements in regional countries and slammed some Arab countries for funding the religious and sectarian disagreements.
Shia figure in another part of this message underscored the nature of Islam and Christianity and said, "Islam and Christianity are based on the nature of man and amid the present changes in the world, we have to pay special attention and criticize the regional policies of the world powers regarding the present seditions."
Sheikh Mohammad Rashid Ghabani Grand Mufti of Lebanon also issued a message highlighting some current issues regarding the changes in the region and also its impact on Muslim-Christians coexistence.
"Since the beginning of Islam, Muslims and Christians have been living in full peace and affection and all were counted as the people of one country." ran the message by grand Mufti.
In another part of his message he referred to the commonalities of Islam, Christianity and Judaism and counted them all to be the followers of divine books.
"Religion is the same and the laws are different." he wrote in his message adding, "belief in God Almighty is the common point among them; hence, what we observe in regional changes should not affect Islam-Christianity coexistence.
He also referred to Qur'an verses and condemned fueling any excommunication in the regional countries and denied any relation between that and Islamic ideologies.
Attended by Lebanese Speaker of the Parliament "Nabih Berri"; the Cultural Councilor of the Islamic Republic of Iran in Lebanon and the Arab Group for Muslim-Christian Dialogue, conference titled "In the climate of the major changes" was held in Beirut on January ۱۷th to discuss and determine the Future of the Muslim-Christian relations in the Middle East.