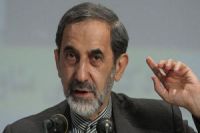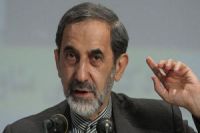 Secretary General of the World Assembly of Islamic Awakening said the Islamic Awakening is on the beginning of its way and needs uninterrupted efforts to consolidate its achievements.
According to Fars news agency, on the first day of the international conference of "Muslim University Professors and Islamic Awakening" in Tehran on Monday, Ali Akbar Velayati stated that the Islamic Awakening movement is on the eve of entering its third year and is in a stage of growth.
Velayati reiterated that the Islamic Ummah needs access to the models of Islamic governments that are seeking justice, progress and international peace.
The Secretary General of the World Assembly of Islamic Awakening pointed to the tricks used by the Global Arrogance in order to fight with the models of Islamic awakening movements and said: Islamophobia and desecration under the excuse of freedom of speech are the ways used by the Global Arrogance.
Velayati also added that the Islamic awakening which started in late 2010 has now approached an important and crucial stage and has gone beyond borders.
On the other part of his speech, he pointed to the recent victory of resistance in Gaza and said: Resistance in Gaza revealed the vulnerabilities of the Zionist regime.