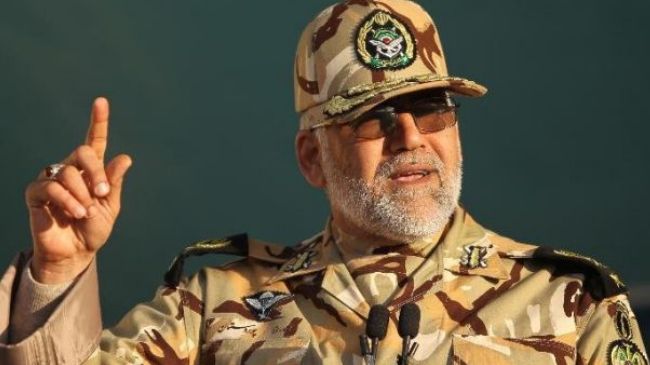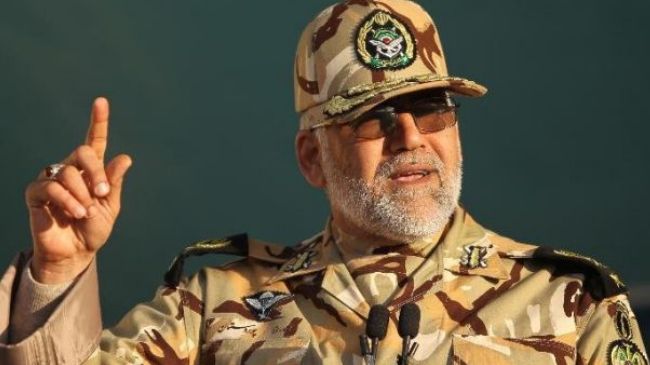 The commander of the Iranian Army's Ground Forces says the Islamic Awakening movement in the region has narrowed the United States' geopolitical influence.
"The Americans believe that these movements are modeled after the Islamic Republic of Iran; they have therefore intensified their sanctions against our country," Brigadier General Ahmad Reza Pourdastan asserted in an address to the Army forces on Monday in the city of Shahroud.
He further underlined that, by means of such measures against the Islamic Republic, the enemy seeks to drive a wedge between the Iranian people and the country's Islamic establishment.
"They have recently been speaking about 'crippling sanctions' and are seeking to overthrow the system through such a measure," the senior commander emphasized.
He also referred to the Syrian crisis and reiterated that the enemy pressures Syria in a bid to break the resistance front and eventually inch closer towards Iran.
However, the commander pointed out that the enemies have failed in this latest ploy as they have in all their regional schemes.
Referring to the existing threats and the global situation, Brigadier General Pourdastan asserted that an 'adjustment and rearrangement of the units of the Ground Forces along the country's borders' would be in the interest of the country.'
The United States and Israel have repeatedly threatened Iran with a military option in an attempt to force the Islamic Republic to halt its nuclear energy program.
Iranian officials have promised a crushing response to any military strike against the country, warning that any such measure could result in a war that would spread beyond the region.