Palestine
Islamic Christian authority condemns Israel's demolition of Jerusalemite homes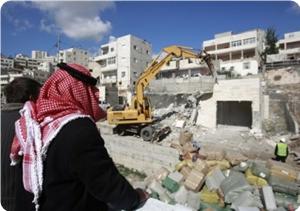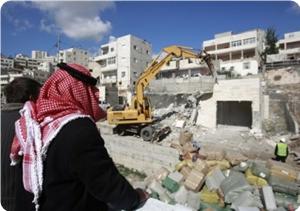 The Islamic Christian authority for patronizing Jerusalem and holy sites said that Israel's systematic demolition of Palestinian homes in occupied Jerusalem and its environs constitute a flagrant violation of the rules of the international humanitarian law.
Secretary-general of the Islamic Christian authority Hanna Issa stated on Monday that Israel demolishes homes in order to lay its hands over the remaining Palestinian property in occupied Jerusalem and complete its Judaization of the city.
Issa noted that the Israeli occupation authority (IOA) demolished on Monday morning a Palestinian house in Issawiya district in east Jerusalem at the pretext of unlicensed construction.
He explained that the statute of the international criminal court criminalizes such arbitrary demolition of civilian property that happens on a massive scale and classifies it as a war crime.
He affirmed that Israel also blatantly violates the human rights law which protects the right of individuals to own real estate without their exposure to any arbitrary measures stripping them of their ownership.
The official affirmed that Israel uses different pretexts to justify its arbitrary demolition of Palestinian homes and property, including security claims, their presence near settlements and their roads, unlicensed construction or their violation of the Israeli housing law.
For his part, Ahmed Qurei, an executive committee member of the Palestine liberation organization (PLO) said recently that east Jerusalem would be lost forever if Israel persisted in its settlement and Judaization activities in the absence of any Arab action to save the city.
Qurei called for active Arab moves supporting the steadfastness of the Palestinian natives of Jerusalem on their land.
In press remarks to Al-Ghad newspaper, the PLO official noted that Israel ethnically cleanses the holy city of its indigenous people and enlarges its settlements on a daily basis.
He warned that Israel has spent like the budgets of two rich Arab states to Judaize the holy city in order to kill the Palestinian dream of establishing a state with Jerusalem as its capital.