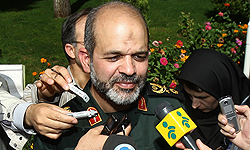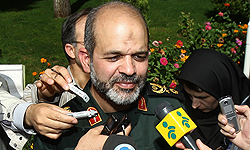 Iranian Defense Minister Brigadier General Ahmad Vahidi on Wednesday praised the Islamic Republic of Iran Air Force (IRIAF) for monitoring developments in the region closely and vigilantly, saying that IRIAF's preparedness has boosted Iran's deterrent power.
Addressing a meeting with the personnel of Iran's 10th Air Force base in the Southeastern Sistan and Balouchestan province today, Vahidi said that the base has full operational supremacy over conditions in the region.
"The base's power plays a significant role in deterrence and in defending the country," he added.
"The Air Force has intimidated and discouraged enemies of the Islamic Iran, thanks to its full preparedness, vigilance and permanent watchfulness," Vahidi concluded.
On Saturday, IRIAF Commander Brigadier General Hassan Shahsafi announced that the country has drawn a comprehensive plan to boost IRIAF's capabilities to turn it into a strategic force.
"Maintaining preparedness of the Armed Forces, including the Air Force, will deter enemies' greedy look to the lands of Islamic Iran," Shahsafi said at the time.
As regards plans for the future of the IRIAF, the commander stated, "A comprehensive and extensive plan has been compiled in this regard and we are now working on it."
"This plan introduces the IRIAF as a strategic force," Shahsafi noted.