Iran
Islamic Iran: Mideast Security Possible Only Through Regional Cooperation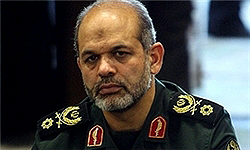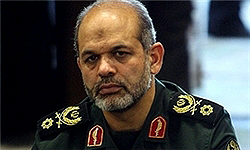 Iranian Defense Minister Brigadier General Ahmad Vahidi said security and stability in the Middle-East can be established only through the close cooperation of the regional states.
"Through cooperation and convergence among the regional countries, a stable security can be created in the region," Vahidi said on Saturday.
He went on to say that only the Middle-Eastern countries are capable of safeguarding regional security and stability.
Vahidi underscored the importance of self-reliance in security issues and called on the regional countries to adopt strategies aimed at achieving self-sufficiency in the defense sector.
Iranian officials have repeatedly warned the trans-regional states, specially the US, to pull their troops and warships out of the Persian Gulf, underlining the necessity for the establishment of security in the Persian Gulf through extensive and all-out cooperation among the regional states.
A clear evidence testifying the horrifying results of the West's military intervention in the region is the death of nearly 4,500 Americans and 100,000 Iraqis, killed in nine years occupation of Iraq which lasted till 2012. Another 32,000 American and tens of thousands of Iraqis have been wounded and the war cost the US taxpayers billions of dollars.
And almost the same story has happened in Afghanistan.