Ashura
Islamic Iran raps puppet Bahraini regime raids on mourners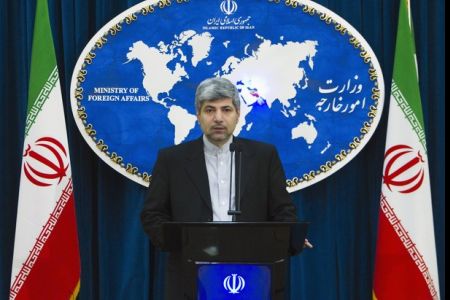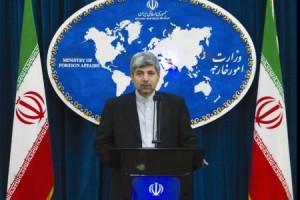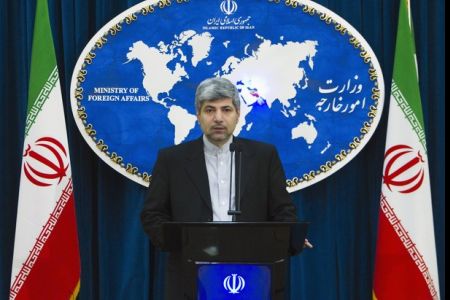 Iran has censured the puppet Bahraini regime's "organized" attacks on mourning anti-government protesters, destruction of mosques, and desecration of other sacred places in Bahrain.
Iran's Foreign Ministry Spokesman Ramin Mehmanparast, in statement on Thursday, also voiced dismay over the silence of the international bodies regarding the "worrying" anti-human rights measures of the Bahraini government to crackdown on protesters.
Earlier, baton-wielding riot police resorted to firing tear gas to prevent anti-government demonstrators, also mourning the martyrdom of Prophet Mohammad's grandson Imam Hussein (PBUH), from reaching the capital's Pearl Square.
"It was expected that the Bahraini authorities would reconsider their treatment of the oppressed people of that country after the publication of the fact-finding committee report and based on the promises made to the nation", Mehmanparast added.
On November 23, the Bahrain Independent Commission of Inquiry (BICI) published a report charging the ruling Al Khalifa regime with the use of "excessive force, including the extraction of forced confessions, against detainees," in their efforts to crush the protest rallies in Bahrain.
The fact-finding mission also criticized the government for unlawfully arresting anti-regime demonstrators, adding that no charges were brought against most of the detainees.
The panel further condemned the government for destroying at least 30 places of worship and dismissing more than 2,000 public sector workers during the crackdown.
Mehmanparast further expressed hope that the Bahraini government would take confidence-building measures, such as expelling the foreign forces from the country, releasing political prisoners, and bringing an immediate halt to the suppression of the protesters, in order to end the current crisis gripping the Persian Gulf state.
The anti-regime protesters have been rallying in Bahrain since mid-February, demanding an end to the Al Khalifa dynasty, which has ruled the Persian Gulf country for over 40 years.
As the protests grew in mid-March, Arab states including Saudi Arabia and the United Arab Emirates moved in with their security forces and military equipment to aid the Al Khalifa regime in its bid to clamp down on the protests.
Since the beginning of Bahrain's popular uprising, scores of people have been killed, some under torture, and many others injured by the US-backed dictatorship.