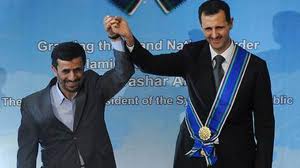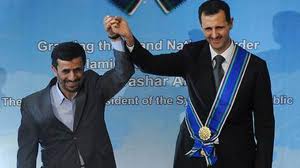 A high-ranking Iranian official says his country is ready to share "experience and capabilities" with the regime of President Bashar al-Assad in Syria.
In a report published late on Wednesday by official news agency IRNA, Iran's vice president in charge of international affairs, Ali Saeedlou, described the two countries as powerful nations able to influence regional and global stability.
"Tehran is ready to give its experience and capabilities to its friend and brother nation of Syria," he said, after meeting with Syria's deputy prime minister, Omar Ibrahim Ghalawanji.
IRNA said Ghalawanji described Syria as facing serious challenges as a result of "cruel sanctions" imposed by the US, European Union, and Arab countries on Damascus over its handling of a 17-month uprising.