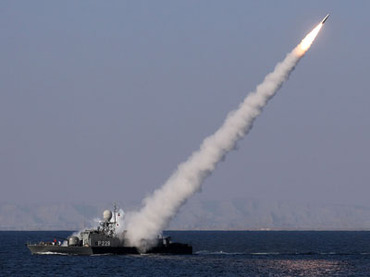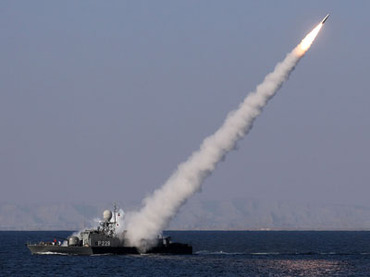 The commander of the Iranian Navy has announced that Sina 7, a new domestically manufactured warship, will be unveiled on Wednesday, Iranian news agencies reported Tuesday.
"The main framework of the Sina 7 missile-launching warship will be unveiled on Wednesday," Rear Admiral Habibollah Sayyari said in a press conference on Monday.
"Two new Ghadir-class submarines will also become operational on Wednesday along with an advanced simulator for instructing the Ghadir submarine staff will be unveiled," the Iranian commander added.
During a ceremony in the southern port city of Bandar Abbas on September 18, the hull of the Sahand destroyer was launched by order of Supreme Leader of the Islamic Revolution Grand Ayatollah Sayyed Ali Khamenei.
Sayyari also said that two submarines of the Ghadir class and two hovercrafts, which have been repaired by Iranian experts, will be delivered to the Navy on Wednesday."
The 1,420-ton destroyer, with built-in advanced radar systems and other electronic warfare capabilities, has a top speed of up to 30 knots and a helipad. It also features highly advanced anti-aircraft, anti-surface and anti-subsurface systems.
Iran has repeatedly assured that its military force poses no threat to other nations, insisting that its defense doctrine is based on deterrence.