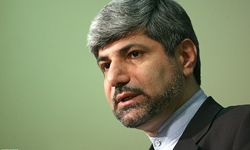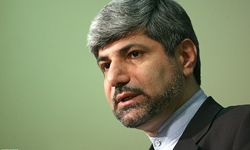 Islamic Republic of Iran on Sunday renewed its call on the regional governments to narrow down the gap between the state and the nation, and urged rulers of the regional countries to respect their nations' demands.
"Solution to the problems in the region and the developments that are pursued in a popular form lies in respect for people's demands," Iranian Foreign Ministry Spokesman Ramin Mehman-Parast stated here on Sunday.
"The narrower the gap between the regional states and their people and the more they meet their demands, the more powerful and mighty these states will be," Mehman-Parast continued.
Describing convergence and cooperation among the regional nations as Iran's main objective, the spokesman underlined that if the regional countries close the gap between them and their people, then they will become more powerful, independent and influential in the region and will be able to launch serious confrontation against the Zionist regime of Israel and its allies which, he described as the main and real threat posed to the region.
Mehman-Parast further rejected foreign military intervention as a proper way to resolve the current problems in some regional countries, and stressed, "Suppressing people's demands, violent confrontation and other countries' military interference will further deteriorate the crisis."
In recent months, a wave of revolutions and anti-government uprisings has swept the Arab world.
In January, a revolution in Tunisia ended the 23-year ruling of former President Zine El Abidine Ben Ali.
In February, another Arab revolution led to the ouster of former Egyptian President Hosni Mubarak after three decades of his authoritarian rule.
Other revolutions, then, erupted in Libya, Yemen and Bahrain, while other anti-government unrests have swept Saudi Arabia, Jordan, Oman, Kuwait and Algeria.