Bahrain
Islamic Iran warns of crackdown on Bahraini people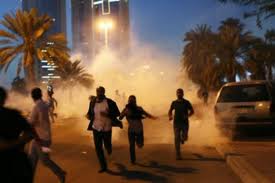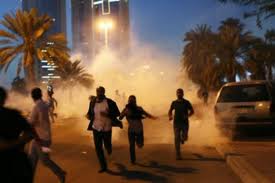 Iranian Foreign Minister Ali Akbar Salehi in a message to heads of regional and international organizations warned of crackdown in Bahrain.
Salehi in separate messages to the UN Secretary General, the UN Security Council Chief, Secretary General of the Organization of Islamic Cooperation, Arab League Secretary General, Head of the Non-Aligned Movement, African Union Secretary General and European Union Foreign Policy Chief expressed Iran's deep concern on recent situation in Bahrain and warned the serious consequences might happen due to foreign military interference against innocent people.
Salehi referred to continuation of crackdown on Bahraini Muslims' peaceful movement whose uprising seeks the vindication of their legal rights and protesting against discriminatory policies which breach human rights principles and noted continuing suppression would pave the ground for breach of regional peace and dignity and also breaching the primary rights of Bahraini Muslims.
He stressed in the message that some countries' double standards which play significant role in international decision process have intensified breaching human rights in Bahrain.
Salehi stressed Iran's commitment to UN Charter principles as well as international regulations, adding the only solution for resolving the problem is fair talks between Bahraini nation and state.
He called for using all available facilities, measures and legal capacities for drawing the attention of international community to the issue of Bahrain, reiterating the responsibility of international community to take measures to stop violation of human rights and foreign meddling in Bahrain.