Iran
Islamic Iran will not retreat one iota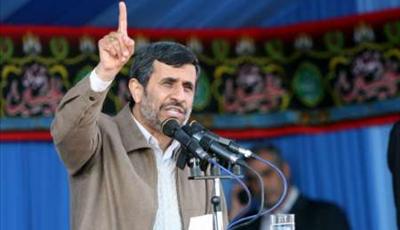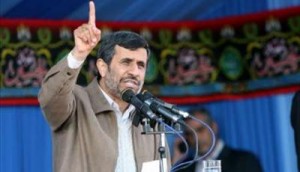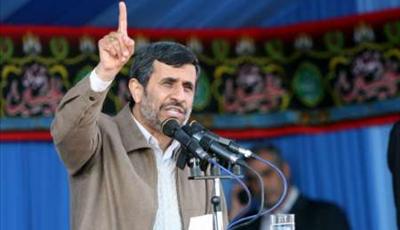 Iran's President Mahmoud Ahmadinejad says the UN atomic agency is staking its credibility on absurd US claims, vowing that the Iranian nation will not retreat even "one iota."
Addressing crowds of people in Chaharmahal-Bakhtiari Province on Wednesday, Ahmadinejad said the enemies of Iran have gained nothing from their years of animosity with Iran.
"Have you achieved anything but misery and disgrace for you to want to continue such measures?"
He was referring to International Atomic Energy Agency (IAEA) Director General Yukiya Amano's questionable report on Iran's nuclear activities, which was distributed to the 35 members of the Board of Governors of the agency on Tuesday evening.
In its report, the IAEA accused Iran of conducting activities related to developing nuclear weapons before 2003, adding that these activities "may still be ongoing."
This is while Amano's visit to Washington for talks with US officials before the publication of the report has raised serious questions about its objectivity and sincerity.
Ahmadinejad questioned Amano's motive for destroying the credibility of the IAEA over baseless US claims.
The Iranian president vowed that the Iranian nation would not retreat from the path it has taken even one iota.
Following the release of the IAEA report, the US, Israel and some of their Western allies have pressed for imposing more sanctions against Iran.
France threatened on Tuesday that it is ready to impose "unprecedented sanctions" if Iran refuses to respond to the demands of the international community over its nuclear program.
On Wednesday British Prime Minister William Hague talked about "additional measures against the Iranian financial sector, the oil and gas sector, and the designation (on a sanctions list) of further entities and individuals involved with their nuclear program."
Russia, however, strongly opposed imposing new measures against the Islamic Republic, saying "any additional sanctions against Iran will be interpreted by the international community as a means of changing the regime in Tehran," Russia's Deputy Foreign Minister Gennady Gatilov said on Wednesday.
"This approach is unacceptable to us, and Russia does not intend to review this proposal," he added.
Over the past weeks, the US and the Israeli regime have renewed their aggressive rhetoric against Iran. Israeli President Shimon Peres threatened on Nov. 6 that an attack against the Islamic Republic is becoming "more and more likely."
Iranian officials have promised a crushing response to any military strike against the country, warning that any such measure could result in a war that would spread beyond the Middle East.