Iran
Islamic Iran's President: Iranians not after weapons, favor culture, logic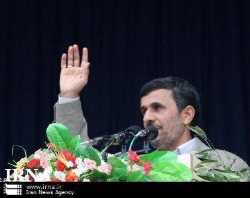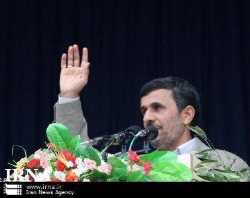 President Mahmoud Ahmadinejad said Sunday that the Iranian nation were not after weapons as they are men and women of logic and culture.
"Iranians will dissolve you by their culture, thoughts and logic," the President told those who were thinking of "uprooting Iran."
He made the remarks in a ceremony to unveil a collection of Iranian ancient artworks which were returned to the country from Britain where they had been smuggled and were to be put on auction.
The ancient treasure included 18 artworks which have recently been returned to the Iranian Embassy in London upon a ruling by the London Court of Appeal to be sent to the country after seven years.
The collection included two vases, five chalices, one bowl, one dish and three weights which were smuggled from Iran from 2001-2004.
They were smuggled to London from the ancient city of Jiroft in southeastern Iran and were presented at an auction in London's Barakat Gallery.
The President referred to the return of the Iranian ancient artworks as a "significant event" resulted from the endure of an Iranian legal team who followed up the case.