Palestine
Islamic Jihad calls for national strategy in support of prisoners' issue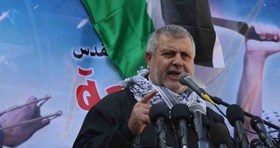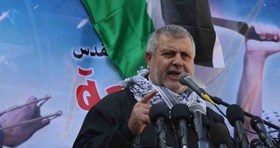 The leader in Jihad Movement Khaled al-Batesh stressed Friday that Jerusalem Intifada came in defense of each inch of Palestine. Batesh's statements came during a huge march organized Friday afternoon by the Jihad Movement in Beit Lahya to the north of Gaza Strip in support of the ongoing Jerusalem Intifada and in solidarity with the hunger striker Mohamed al-Qeiq.
During the event, Batesh stressed the urgent need for adopting a national strategy to support the steadfastness of Palestinian prisoners held in Israeli jails. The leader in Jihad Movement called on Palestinian resistance to work on putting an end to the prisoners' suffering through prisoners exchange deals.
The prisoners are in acute need for popular and media support, he said. On the other hand, he warned Israel that it would pay a high price if it dares to launch a new aggression on Gaza, calling on the Palestinian people to stay behind resistance in light of the Israeli threats to the Strip. Batesh also called on the international community to stop Israel's escalated violations against Palestinians, hailing the Palestinian sacrifices made during the Jerusalem Intifada. He concluded by stressing the urgent need for ending the internal division and implementing the national reconciliation.