Palestine
Islamic Jihad Chief: All Israeli Cities under Our Reach, Drones Available in Gaza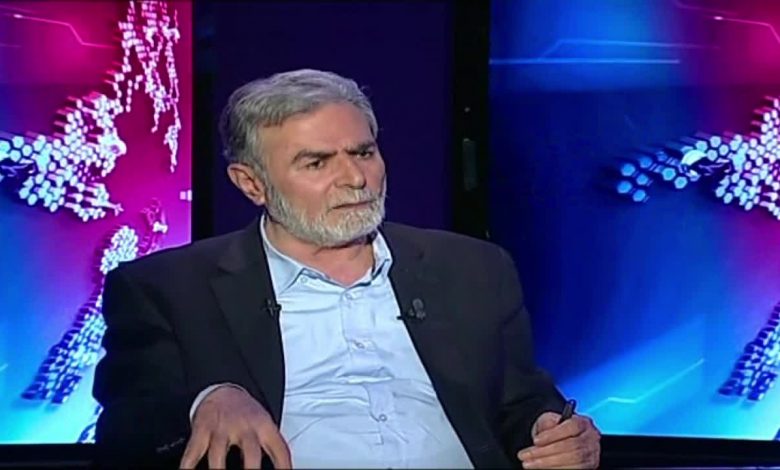 Islamic Jihad Secretary General Ziad Nakhaleh warned on Wednesday that all Israeli cities are under the reach of the Palestinian Resistance, revealing that the Resistance groups possess unmanned aerial vehicles (UAVs).
In an interview with Beirut-based Al-Mayadeen TV, Nakhale said: "The resistance is capable of bombarding all the occupied cities at the same time."
"Armed drones are now available in the Gaza Strip and they locally manufactured there," he added.
"The occupation knows very well the capacities of the Resistance and the will of thousands of Mujahedin (fighters) to inflict losses on the enemy ranks in the future battles."
Nakhale warned, meanwhile, that "any assassination of an Islamic Jihad member or commander will be the subject of an immediate response against the Tel Aviv regime."
"The decision of military operations against the occupation is present permanently and continuously," the Islamic Jihad S.G. said, stressing "that there are no geographical limits to the work of the Resistance across Palestine."
Nakhaleh hailed the recent operation in occupied Al-Quds, noting that "martyr Sheikh Fadi Abu Shkeidem was a lesson for the occupation and its tools."
"The Resistance is present on the ground and ready for any confrontation. Israeli threats won't change the rules of engagement."
Nakhaleh further slammed cooperation between the Palestinian Authority (PA) and the occupation. "What the PA is currently doing in the West Bank is not an honorable task. It is clear that security coordination played a role in the arrest of the six members of the Tunnel of Freedom ".
Nakhaleh also praised Iran, stressing that the "Islamic Republic is firmly aligned in favor of the Palestinian people."
Regarding Yemen, the Islamic Jihad leader said that "what is going in Yemen harms its people as well as the whole nation".
Source: Al-Mayadeen TV (translated by Al-Manar English Website team)