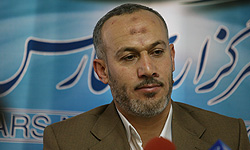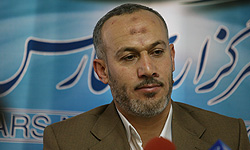 Representative of the Palestinian Islamic Jihad Movement in Tehran Abu Sharif lashed out at the Turkish government for adopting wrong policies towards regional developments.
"Ankara has targeted the regional resistance," Abu Sharif said, addressing a press conference here in Tehran on Tuesday.
He described Turkey as a significant regional actor, and said the Iran-Turkey-Iraq triangle plays a crucial role in protecting security in the region, but Ankara has opted for a path which is somehow going astray.
"Turkey could have opted for a common path with Iran," Abu Sharif lamented.
Last month, an Iraqi lawmaker lashed out at Ankara for its aggressive policy on Iraq, and cautioned that the policy will likely result in conflict.
"Ankara wishes to annex Iraq to Turkey even if the materialization of that dream results in a new war between the two neighboring countries," Hossein al-Maraabi told FNA in Baghdad.
He added that Turkey has taken advantages of the political crisis in Iraq to meddle with Baghdad's affairs in a move to obtain its interests.
Meantime, the lawmaker blamed Iraqi Parliament Speaker Osama al-Nujaifi for preventing Baghdad from giving a firm response to Turkey.
"The ignorance shown by Osama al-Nujaifi towards this issue caused Iraq to avoid adopting such a strong stance as severing its economic or political ties with that country," he said.
In similar remarks last week, a senior advisor to Iraqi Prime Minister Nouri al-Maliki lashed out at Ankara for its interference in the internal affairs of the regional states, and took Turkey responsible for growing unrests in the region.
"The wrong policies of the government of (Turkish Prime Minister) Erdogan and the country's Foreign Minister (Ahmet Davutoglu) are the main cause of unrests in the region," Ali Al-Moussavi told FNA on Sunday.
"With the green light of some powerful countries, Erdogan has started unjustified and unnecessary meddling in the affairs of the regional countries, specially Iraq and Syria since several months ago and that meddling can fuel unrests in the region," Moussavi stated.
He added that Iraq has informed Ankara of its anger at Turkey's policies through Ankara's embassy in Baghdad, and noted, "Their policy is outside the diplomatic norms and is also condemned at the UN."
The remarks by Moussavi came after Davutoglu on Friday expressed deep concerns over the ongoing internal tension in neighboring Iraq and claimed that Maliki appeared to have largely lost the confidence of his people.