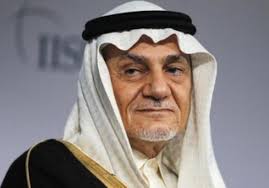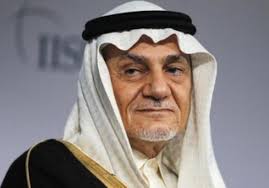 Palestinian resistance movements Islamic Jihad and Hamas denounced remarks made by Saudi Prince Turki al-Faisal, saying such remarks serve the Zionist occupation.
Faisal, who in the past served as Saudi Arabia's intelligence chief, said at a conference of the Iranian opposition over the weekend that the Iranian regime supports Hamas and Islamic Jihad in Palestine in order to cause instability in the region.Turki Faisal
The Islamic Jihad saidFaisal's remarks serve the Israeli agenda that seeks to eliminate the Palestinian cause and open all the Arab and Islamic capitals to the Zionist entity.
"We tell those people: if you can't stand up for Palestine and its people at least don't stand by the Zionist entity to condemn the victim," the Islamic Jihad movement said in a statement on Sunday.
"The Saudi Muslim people won't accept to pave the way for the Israelis to reach Mecca and Medina."
For its part, Hamas condemned the remarks, saying they were "baseless."
"Everyone knows that Hamas is a Palestinian movement fighting the Zionist occupation in the land of Palestine, and has only a Palestinian agenda … and it adopts the concept of moderate Islam," said a statement by the group.
Hamas further accused Faisal of saying things that serve the "Zionist occupation and provide it with further pretexts to carry out aggression against the Palestinian people."