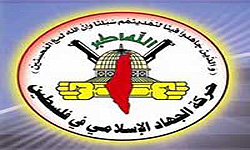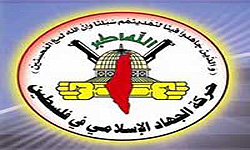 The Palestinian Islamic Jihad's military wing, the Quds Brigades, has praised Iran and all other countries over their support for the resistance of the Palestinian nation against Israeli aggression.
Speaking at a Friday press conference, Mahmoud al-Majzoub (Abu Hamza) the spokesperson for the Quds Brigades expressed gratitude to all countries which supported the Palestinian nation during the 50-day Israeli onslaught on the Gaza Strip, particularly Iran, Sudan and Lebanon's Hezbollah movement.
Abu Hamza warned Israel against any future aggression and noted that Palestinian resistance is prepared to give the most appropriate response to any belligerent act.
He also reaffirmed the Islamic Jihad's determination to bolster its military capabilities and called on all resistance groups to join efforts to reconstruct the Gaza Strip.
Israeli warplanes and tanks started pounding the blockaded enclave in early July, inflicting heavy losses on the Palestinian land.
Nearly 2,140 Palestinians, mostly civilians, including women and children, were killed in 50 days of the Israeli aggression against Gaza. Around 11,000 others were injured.
Tel Aviv says 69 Israelis were killed in the conflict, but Hamas puts the number at much higher.
The Islamic Jihad says it fired over 3,000 rockets on dozens of Israeli cities during the war Tel Aviv imposed on the besieged Gaza Strip, over 60 of which landed in main Israeli cities including Tel Aviv, al-Quds (Jerusalem), Dimona and Netanya.
It also said they targeted Ashdod, Beersheba, Ashkelon and Ofkim as well as Israeli camps and soldiers with over 660 grad rockets and attacked Israeli tanks along Gaza borders with nearly 900 mortar shells.