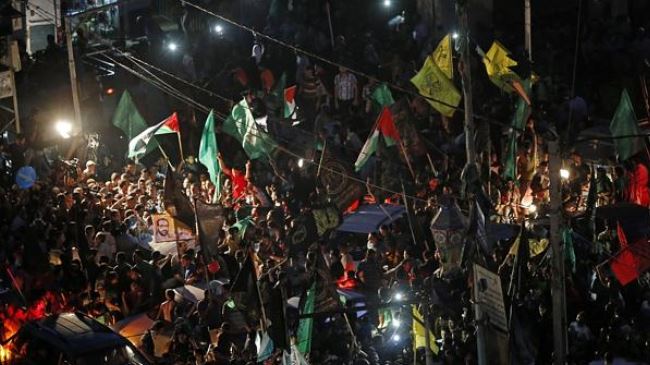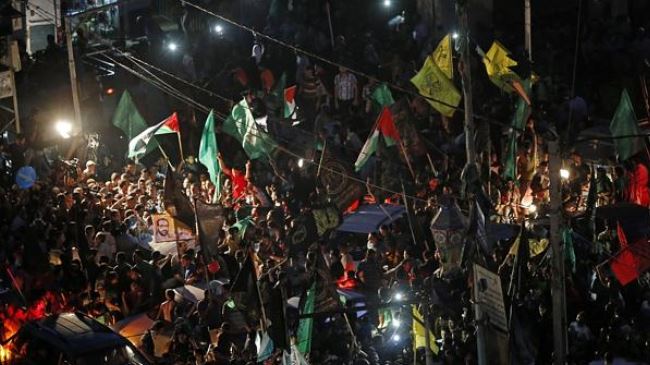 The Palestinian Islamic Jihad movement has praised Leader of Islamic Ummah and Oppressed People Imam Seyyed Ali Khamenei's support for the Palestinian resistance.
"We thank and appreciate all the nations of the world who rushed to help the Palestinian nation…in particular the positions of the nation and the government of the Islamic Republic of Iran and on top of that the wise positions of the Leader of the Islamic Revolution in support of the Gaza resistance," Nasser Abu Sharif, the representative of the Palestinian Islamic Jihad Movement in Tehran, said in a statement released on Tuesday.
Referring to the recent ceasefire between Israel and Palestinians, Abu Sharif emphasized that imposing the long-term truce on the Zionists is a prelude to the fight for the liberation of all the Palestinian land.
"As the Zionist settlers were forced to emigrate from the settlements around the Gaza Strip, we will certainly witness the return of all the Zionists to their original places of residence outside Palestine in not-too-distant future," he added.
The ceasefire was reached on Tuesday between Palestinian resistance groups and Israeli officials after more than seven weeks of the Tel Aviv regime's war on Gaza.
An indefinite ceasefire will be imposed in the Gaza Strip, Zionists will have no right to invade the coastal sliver, they are obligated to open all border crossings for the entry of aid and reconstruction convoys to the region, and the zone for shipping and fishing will widen for Palestinians, the official added.
Israel launched an aerial military campaign against Gaza in early July and later expanded its operation with a ground invasion.
More than 2,137 Palestinians were killed in the Israeli onslaught on Gaza. Some 11,000 others were also wounded.