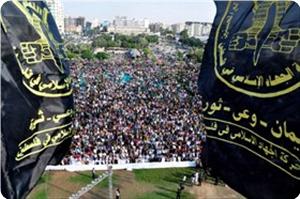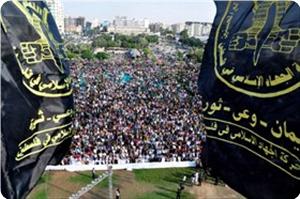 Islamic Jihad movement has emphasized that the Palestinian refugees' right of return would never be surrendered regardless of sacrifices and attempts to circumvent it.
The movement said in a statement on Wednesday on the Nakba anniversary that all efforts should be made to reverse Israel's attempt to perpetuate its occupation of Palestine.
It said that the public should be aware of national constants in light of ongoing attempts to forge history, change geography, and tamper with facts.
Jihad finally declared its rejection of the capitulation projects as envisaged by the Arab peace initiative committee.
For its part, the armed wing of Hamas, the Qassam Brigades, said in a similar statement on Wednesday that there would be no return to Palestine through negotiations.
Abu Obaida, the spokesman for the armed wing, said resistance is the only means to restore Palestinian national rights.
He said that the "Zionist entity" that was established on massacres would be only removed by more sacrifices.
The spokesman pointed out that the Qassam martyrs on the Nakba anniversary had reached 1948.