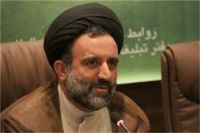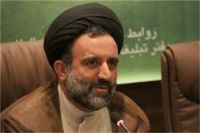 The Deputy Head of Islamic Republic of Iran Broadcasting (IRIB), Ramezan Mousavi-Moqaddam, has attached importance to the role of Islamic media in reflection of the facts and realities of the World of Islam for the public opinion.
According to IRIB World Service, in an address to the 7th International Festival of Ghadeer and Media in the southern Iraqi city of Najaf, on Saturday, IRIB deputy head said that today the Islamic media should reflect the facts of the World of Islam in a bid to counter cultural invasion and the anti-Islamic propaganda campaign of the Global Arrogance.
He underscored that today the Global Arrogance, through the use of media, intends to promote Western culture in Islamic countries and to launch a propaganda campaign against Islamic nations.
He emphasized that in the face of hegemonic powers' cultural invasion, the Islamic media can present the true Islam for the international community with due reliance upon their deep-rooted religious background.
The 7th International Ghadeer and Media Festival kicked off in the Iraqi city of Najaf on Saturday for a period of three days. In this festival, 169 foreign media from 11 Islamic countries and 113 Iraqi media are in attendance.