Days of Allah
Imam Khomeini
Iran
Leaders of Ummah
Middle East
Ten Days of Dawn
Islamic Republic Day: Iran celebrates 42nd anniv. of end to monarchical rule
Iran commemorates the 42nd anniversary of the establishment of the Islamic Republic on the back of a historic referendum, in which Iranians voted overwhelmingly in favor of departure from monarchical rule weeks after the collapse of the US-backed Pahlavi regime.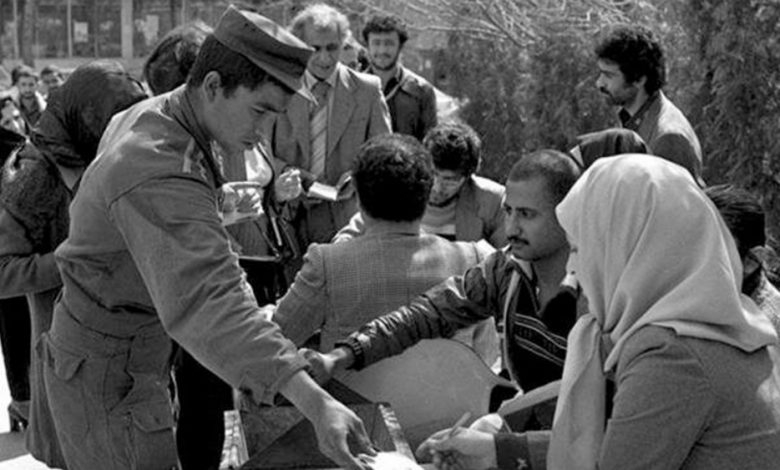 In a landmark two-day referendum held on March 30-31, 1979, more than 98.2 percent of eligible Iranians voted "yes" to the establishment of an Islamic Republic in the country.
The vote, which was held less than two months after the victory of the Islamic Revolution, is considered a turning point in the modern history of Iran.
Since then, the nation annually celebrates Farvardin 12 (April 1) on the Iranian calendar as the Islamic Republic Day.
The Islamic Revolution, led by the late Imam Khomeini, culminated in the overthrow of Mohammad Reza Pahlavi and put an end to 2,500 years of monarchical rule in Iran.
In a post on his Twitter account, Iranian Parliament Speaker Mohammad Baqer Qalibaf said the Islamic Republic has put an end to the era of "occupation and coup d'état" and started instead to rely on the people's power.
He added that the Islamic Republic is the manifestation of the people's will to end the disgraceful era of monarchs, who took pride in handing over Iranian territory to outsiders.
The Iranian youths have made great sacrifices to protect every inch of this soil, the top parliamentarian tweeted.
Meanwhile, in a statement, Iran's Constitutional Council said the Islamic Republic Day is "undoubtedly one of the most important and decisive days in the history" of the country which "put on display religious democracy in the modern world."
It added that the Islamic Republic Day is the beginning of the "real life of the Islamic Revolution and the first step towards the foundation of an establishment based on true popular vote."
In its statement, the body congratulated the Iranian nation on the occasion and renewed its allegiance to Leader of the Islamic Revolution Ayatollah Seyyed Ali Khamenei.
It also stressed the importance of maintaining national unity and convergence and playing an active role in implementing the Islamic Revolution's high ideals.
The materialization of true democracy and the foundation of a justice-based establishment turned Iran into a powerful country and a prestigious nation in the world, the Council said.