Iran
Islamic Republic of Iran Commemorates its Martyrs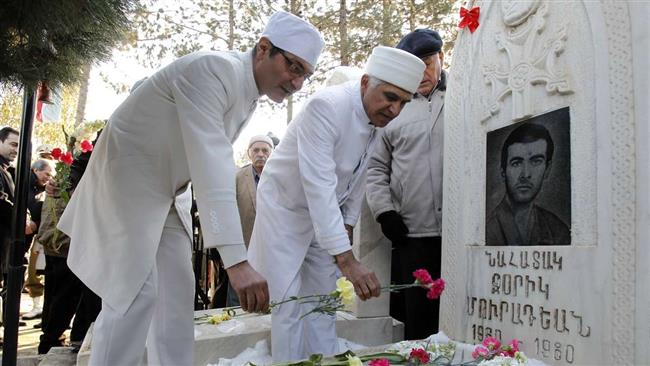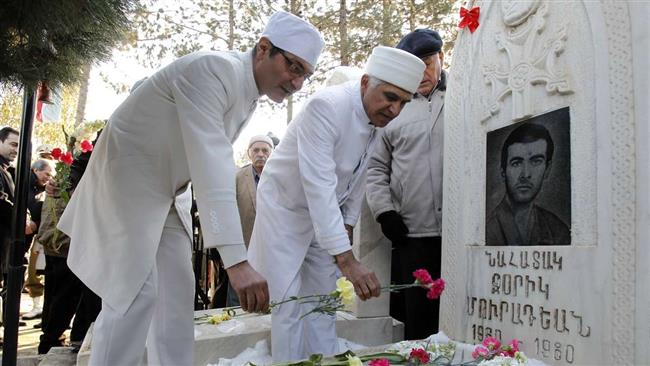 Following the victory of the Islamic Revolution in the year 1979, Lead by Ayatollah Rohollah Khomeini, Iran was forced in an 8-year war with its neighbor Iraq, ruled by Saddam Hussein's ba'th regime. More than 200 thousand Iranians lost their lives in the war which started in 1980 and lasted for 8 years.
Now after more than 20 years, Islamic Republic of Iran honors its martyrs of war.
Families of Martyrs of different monotheistic religions have gathered in the Zoroastrian cemetery in the Iranian capital Tehran, to pay tribute to those who sacrificed their lives for their country.
The event, organized by the Foundation of Martyrs and Veterans Affairs, is held annually all over Iran during the 10-day celebration of Islamic Revolution which starts from 1 Feb.
And the commemoration ends with flowers pouring on the tombs of martyrs to honor their sincere service to their country and its people.