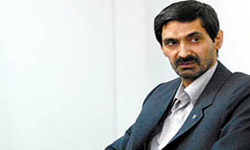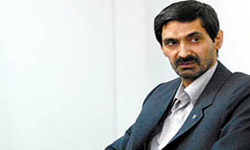 Iran has indigenized the overhaul operations for wide-body planes, a senior Iranian aviation industry official announced on Wednesday, adding that the country has sped up progress in aviation as it is now manufacturing 9 new passenger planes in joint ventures with other states.
Speaking to reporters on the sidelines of an aerospace exhibition here in Tehran today, Managing-Director of the Iranian Aviation Industries Organization (IAIO) Manouchehr Manteqi said that Iranian experts are overhauling all the wide-body passenger planes of the country domestically and without foreign assistance.
As regards the manufacturing of new passenger planes in Iran, he said the country has focused on the production of planes with the capacity of 100-150 seats since the country's airlines are fond of such passenger aircraft.
"Right now, Iran is jointly building 9 new airplanes and will later mull over designing fully indigenous airplanes," he said, and announced that the first one of such jointly-manufactured planes will join the country's air fleet by the next two years.
He also announced that Iran's first home-made plane will be in market by the next 7 years.
Iran aims to fly its first Antonov-158 jointly built with the Ukrainian company as early as 2013.
The new air vehicle with a seating capacity of 100 passengers will be the next generation of Iran-140 airplane.
After purchasing the production license for the Antonov-140 from Ukraine in 2000, Iran built its first Iran-140 passenger plane in 2003.
The first IRAN-140 aircraft was introduced by Iran in 2003. Five domestically-manufactured IRAN-140 planes were completed in October 2008 to increase the country's transportation capacity and upgrade the Iranian passenger fleet.
The IRAN-140 is a double-engine turboprop aircraft which can fly almost 1,865 miles before re-fuelling and its passenger model seats 52 people.