Iran
Islamic Republic of Iranian Army to launch large-scale military drill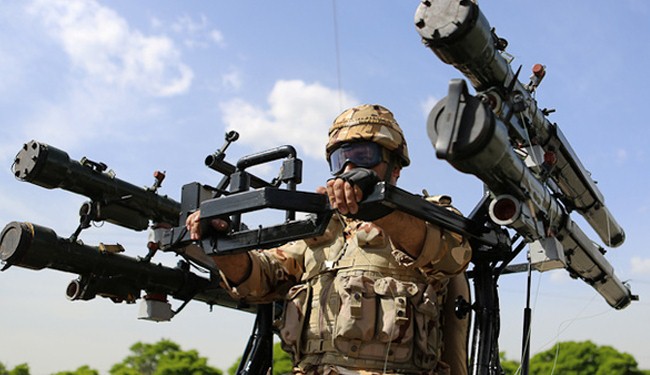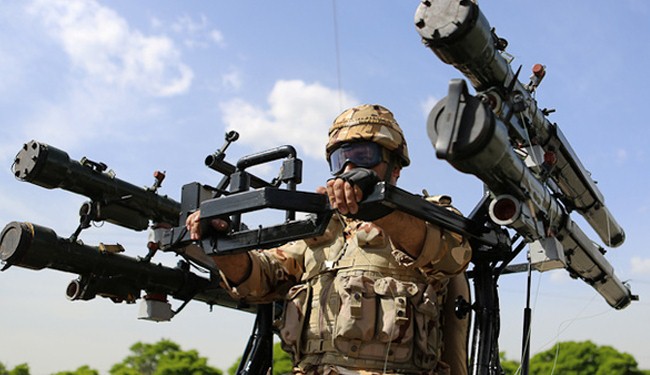 Iranian army's Ground and Air forces will conduct large-scale asymmetric exercises under actual battle conditions in the Southeastern parts of the country in mid fall, Ground Force Commander Brigadier General Ahmad Reza Pourdastan has declared.
"The Qamar-e Bani Hashem exercises will be staged in (the Iranian month of) Aban (October 23 to November 21) in three operational zones in the Southeastern parts of the country," Pourdastan told reporters in Tehran on Sunday.
"During Qamar-e Bani Hashem drills, actual asymmetric battlefields will be created and fought," he added.
The Iranian commander said that the Iranian Air Force will have an outstanding role, especially in providing logistical support for armored units, during the drills which is due to be staged by the Ground Forces.
Earlier this week, Commander of Khatam ol-Anbia Air Defense Base Brigadier General Farzad Esmayeeli also announced that the Iranian Armed Forces are scheduled to stage massive wargames in October.
"A wargame in a vast area of the country will be held with the participation of forces from the Army, the Islamic Revolution Guards Corps (IRGC), Basij (volunteer forces) and law enforcement forces in October," Brigadier General Esmayeeli said Saturday.
Also, in July, Pourdastan announced that his armored brigades would stage massive wargames in Southeastern Iran in late October.
Pourdastan said he is proud of the results of the assessments made over the recent Beitol-Moghaddas 25 Wargames in the Central Isfahan province, saying that the exercises succeeded in achieving all its desired objectives.
"The Ground Force programs for the year 1392 (March 2013-March 2014) include more wargames, such as the drills of armored units in Southeastern Iran, followed by infantry exercises in the Western parts of the country and tank-patterns exercises," he said.
"Alongside these drills, we aim to reinvigorate the training of our forces and meantime enhance the operational capacities of the Ground Force for confronting threats in asymmetric battles," added the Ground Force commander.
The Iranian Ground Force conducted Beit ol-Moqaddas 25 in the general zone of Isfahan from May 20 to 24 in a bid to boost its units' military preparedness and exercise different asymmetric tactics.
Lieutenant Commander of Ground Force for Training General Hossein Shokouhi told FNA at the time that different army units, including air force, airborne, infantry, armored, cavalry, artillery, air-defense, drone, communications and logistical units participated in the wargames.
Shokouhi further noted that during the drills, the Iranian army tested its latest home-made weapons and equipment, including the newly unveiled Shaher sniper rifle, Neinava tactical vehicle, optimized Scorpion tanks, anti-chopper launchers, Fadak wireless radio and Akhgar machinegun.