Iran
Islamic Republic of Iran's Border Guards Stage Naval Drills in Southern Waters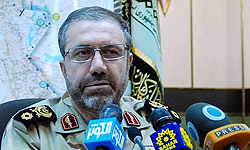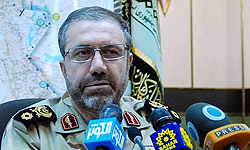 The Islamic Republic of Iran's Border Guard units are conducting massive naval drills along the country's Southern coasts in the Persian Gulf to exercise the latest tactics in border protection and confrontation against illegal activities in territorial waters, Law Enforcement officials announced Tuesday.
Commander of the Iranian Border Guards General Hossein Zolfaqari told FNA that the naval maneuvers, codenamed "Fajr", are underway along the Southern coasts of the country in the Persian Gulf and with participation of the provincial border guards units of Khuzestan, Bushehr, Hormozgan and Sistan and Balouchestan and in cooperation with the marine patrol unit of Kish island.
He added that the drills are aimed at demonstrating the might and power of the Iranian police border guard units in the Persian Gulf and Iran's sovereignty over its territorial waters, promoting combat capability and skills of operational forces of the border guard units on the sea and strengthening coast guards' operational capabilities and coordinated action in the air, on the sea and the coasts.
Zolfaqari at the same time underlined that the Fajr Naval Drills convey the message of all-out cooperation with all the countries on the Southern coasts of the Persian Gulf in protecting security and confronting crimes in the sea.
According to the statistical figures released by the UN, Iran, which is located at the crossroad of international drug trafficking from Afghanistan to Europe, ranks first among the world countries in preventing entry of drugs and decreasing demand for narcotics due to its rigid efforts.
The Iranian police's strong and successful measures along Eastern borders have forced drug-traffickers to resort to other routes, including the Sea of Oman and the Persian Gulf, to smuggle their drug cargos which originate in Afghanistan and Pakistan.