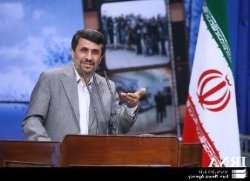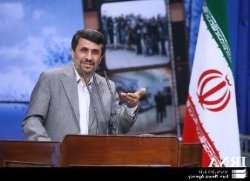 President Mahmoud Ahmadinejad said Iran at the present juncture is in a unique and unprecedented position in terms of national self-belief and sovereignty as well as hope in future.
The President made the remark during a ceremony to pay tribute to the efforts of reporters and correspondents covering the news of presidential office during the past Iranian calendar year ending on March 20, 2011.
Describing the job of reporters as a career inspired by love and the spirit of seeking ideals, he said he was certain it would be very difficult for reporters to conduct their jobs properly in absence of such qualities.
Turning to the current conditions in the world, the President further pointed to the immense volume of both domestic and international developments in world countries and termed them as unique.
Ahmadinejad said the current situation of the world was such that all governments were in a state of concern whereas Iran was the only place in the world where neither government nor the nation had the slightest worries because people enjoyed very deep and friendly relations with the system as a whole.