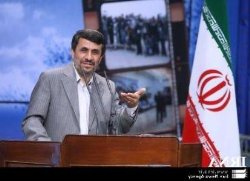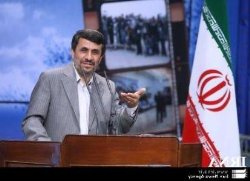 Iranian President Mahmoud Ahmadinejad says the positive impact of his administration's subsidy reform plan will transform the country's economy in the near future.
"The implementation of the subsidy reform plan will encompass significant outcomes in the country's economy within the next five years," Ahmadinejad was quoted by ISNA as saying on Thursday.
The Islamic Iran's president called on all Iranians to contribute to the financial welfare of the nation, insisting that a "75-million-man" economy would survive all odds.
President Ahmadinejad said the costly subsidy system in the past created huge socioeconomic gaps and led to an "economic injustice."
The subsidy reform plan allows the government to gradually slash energy subsidies over the course of five years, with low-income families being compensated with direct cash handouts.
Ahmadinejad has called the arrangement as Iran's "biggest economic plan in the past 50 years."
The initial stage of the plan was implemented in October of last year as the administration deposited cash payments into the bank accounts of the people.