Iran
Middle East
Ten Days of Dawn
Islamic Revolution fruition of Iranians' endeavor for independence: FM spox
An Iranian official says the Islamic Revolution of 1979 was the culmination of enduring efforts by the Iranian people to achieve independence and dignity.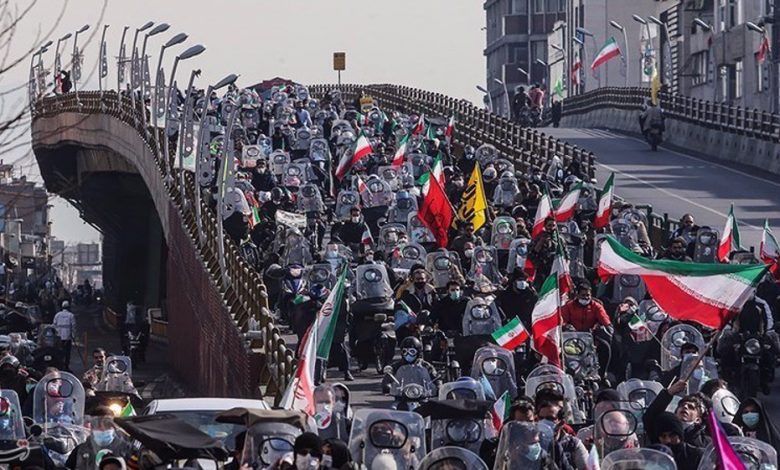 Iranian Foreign Ministry spokesman Saeed Khatibzadeh made the remark in a post on Twitter on Wednesday, on the occasion of the 42nd anniversary of the victory of the Islamic Revolution, as Iranians across the country celebrated the event.
"Our revolution was the fruition of a relentless national endeavor for independence & dignity. We've come a long way since, w/ great achievements at home & abroad. Won't rest until fulfilling our ideals," Khatibzadeh said. 
Each year on the 22nd of the month of Bahman on the Persian calendar, Iranians turn out to renew their allegiance to the Islamic establishment and Imam Khomeini, the late founder of the Islamic Republic.
People from all walks of life rally in different cities and towns to celebrate the victory, which put an end to the monarchical rule of the US-backed Pahlavi regime.
This year, though, participants drove cars and bikes to mark the occasion due to the coronavirus pandemic.
The celebrations began in the capital, Tehran, and other cities at 10:00 a.m. local time (0630 GMT) on Wednesday.
The vehicles were decorated with slogans as well as the images of Imam Khomeini and Lieutenant General Qassem Soleimani, the top Iranian anti-terror commander who was assassinated by the US last year.
Ballistic missiles belonging to Iran's Islamic Revolution Guards Corps (IRGC) were also put on display at Azadi Square in a show of power.