Days of Allah
Iran
Martyrs Day
Middle East
Islamic Revolution to Continue Growing Leaders Like Gen. Soleimani: Ammar Hakim
Head of Iraq's Reform and Reconstruction Coalition Seyed Ammar al-Hakim praised Iran's 1979 Islamic Revolution and said it will continue to grow great leaders like Lt. Gen. Qassem Soleimani, who was assassinated by the US forces in Iraq last month.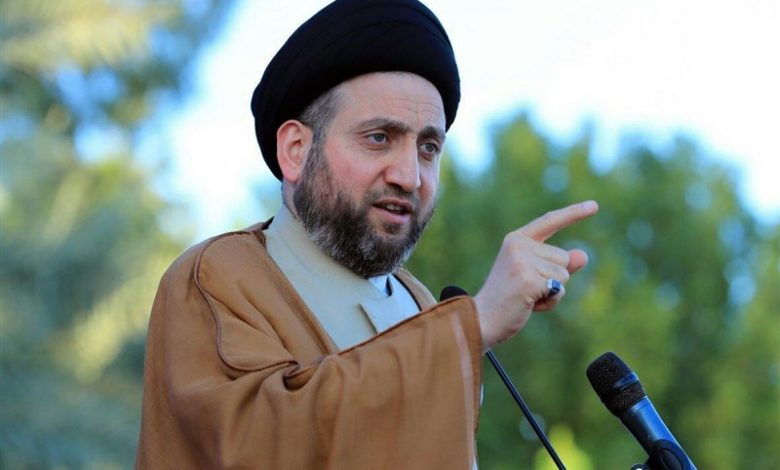 Speaking to the Arabic-language Al-Alam News Network on the sidelines of a ceremony held in Baghdad on Monday to mark the 41st anniversary of the Islamic Revolution's victory, Hakim said, "The revolution's anniversary has coincided with the 40th day after martyrdom of Gen. Soleimani and Abu Mahdi al-Muhandis."
"Although we lost the two great martyrs, the revolution… will continue to grow a large number of such leaders who, with God's help, will continue this path," he went on to say.
The remark came as nationwide rallies are slated to be held in Iran on Tuesday to mark the 41st anniversary of the Islamic Revolution.
The Iranian nation toppled the US-backed Pahlavi regime 41 years ago, on February 11, 1979, ending 2,500 years of monarchic rule in the country.
General Soleimani, Abu Mahdi al-Muhandis, who was the deputy head of Iraq's Hashd al-Sha'abi (PMU), and a number of their entourage were killed in a strike by American drones near Baghdad International Airport on January 3.
The White House and the Pentagon claimed responsibility for the assassination of General Soleimani in Iraq, saying the attack was carried out at the direction of US President Donald Trump.
In the early hours of January 8, the Islamic Revolution Guards Corps (IRGC) targeted the US airbase of Ain al-Assad in retaliation for the US move.