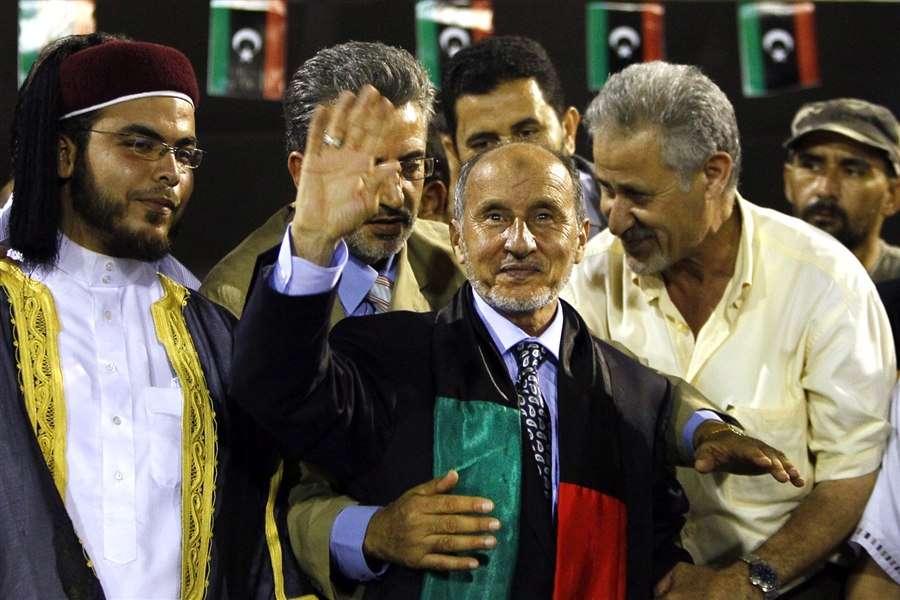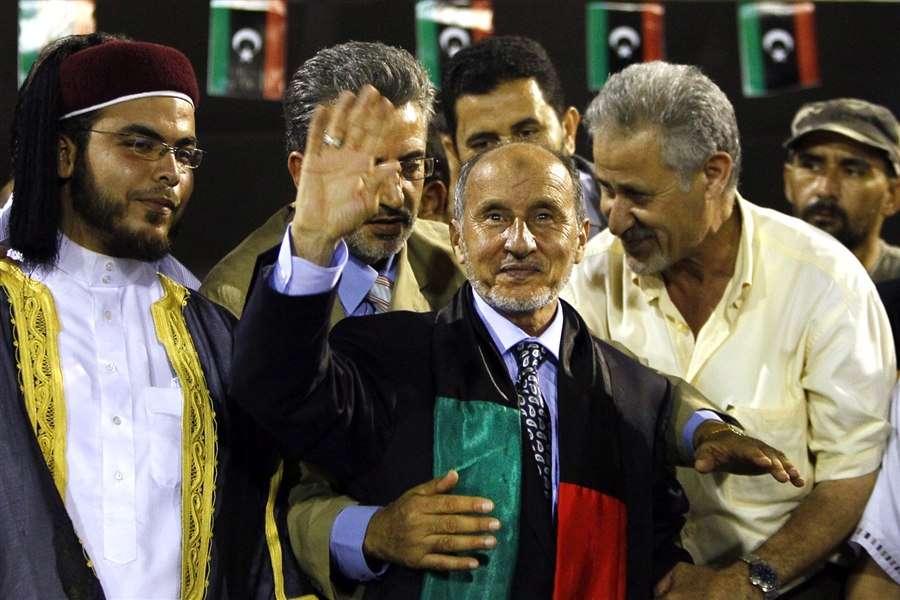 A new era begins in Libya following the killing of Muammar Gaddafi, with new leaders start the task of forming an interim government uniting the nation's disparate political forces, promising a system inspired by the Islamic Sharia law.
"Today, we begin preparing for a new phase… the phase after the liberation, the phase that we will plan and work hard for the future of Libya," said Abdel Hafiz Ghoga, vice chairman of the National Transitional Council.
"Let us start work on the adoption of the constitution," he said late on Sunday as he declared Libya's "liberation" from Gaddafi's rule at a colorful ceremony attended by tens of thousands in the eastern city of Benghazi, the cradle of the fight against the strongman.
"Declaration of liberation, raise your head high. You are a free Libyan," Ghoga told the jubilant crowd.
Tens of thousands of voices echoed him chanting, "You are a free Libyan."
Under the NTC's roadmap, an interim government is to be formed within a month and elections for a constituent assembly to draft a new basic law held within eight months.
Parliamentary and presidential elections would be held within a year after that — or within 20 months of Sunday's declaration.
GOVERNMENT INSPIERED BY ISLAMIC SHARIA
For his part, the NTC Head Mustafa Abdul Jalil said that sharia law will prevail in liberated Libya.
"As an Islamic country, we adopted sharia as the principal law," Abdel Jalil told the swarming crowds in Benghazi.
"Any law that violates sharia is null and void legally," he said.
Abdul Jalil paid special tribute to all those who lost their lives in the battle for Libya's freedom.
"I call on everyone to remove hatred from their hearts… it is essential to build Libya," he added.
Interim Prime Minister Mahmud Jibril said the formation of a new government was expected to take "from one week to one month."
"There are consultations to form a new government and this process would take approximately from one week to one month. It might take longer and or less," he told reporters at the World Economic Forum in Jordan.
"Then there will be real hard work to minimize the period to have elections to elect our national congress, which would be the new parliament instead of the NTC which is going to be dissolved."
AUTOPSY RESULTS
On the other hand, the body of Gaddafi was subjected on Sunday to autopsy, with Doctor Othman el-Zentani, who examined the corpse said the dictator had been "killed by bullets" adding: "My autopsy report is not finished."
Zentani said he could not give more details as he had to "wait for the green light from my superior," prosecutor-general Abdelaziz al-Ahsadi.
Doubts have been raised concerning the way Gaddafi was killed, especially after mobile phone videos showed the strongman captured alive and another showed him dead.
Abdul Jalil said earlier that an investigation was being conducted into the circumstances of the killing.
"We are dealing with the subject with transparency," NTC Chief said.
NTC: GADDAFI KILLED IN 'CROSSFIRE'
However, NTC leaders were Gaddafi was shot in the head when he was caught "in crossfire" between his supporters and new regime fighters soon after his capture.
Jibril said in Jordan that the autopsy report showed that Gaddafi was killed in "cross-fire from both sides."
Jibril added he did not know "whether the bullet that hit him in the head came from his own security brigades or from the revolutionaries."
Gaddafi's body has been stored in a vegetable market freezer in the eastern city of Misrata, drawing large crowds wanting to view and take pictures of the remains of the despot who ruled Libya with an iron fist.