Syria
Islamic Syrian army inflicts heavy losses on foreign terrorists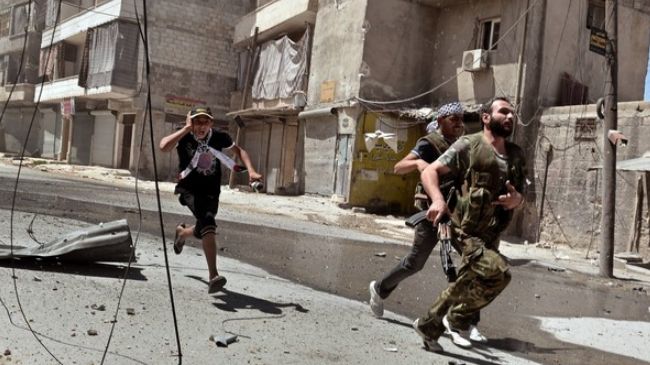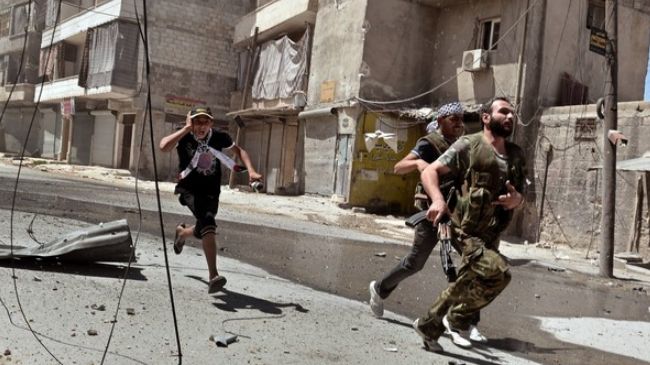 Syrian security forces have inflicted heavy losses on foreign-sponsored insurgents in the northwestern town of Manbij near Aleppo.
The Syrian army cleared most neighborhoods in the town, situated roughly 369 kilometers (229 miles) northeast of the capital Damascus, of armed foreign terrorists on Sunday as they engaged in fierce clashes with them.
On Saturday, Syrian army cleared a neighborhood in Aleppo of foreign terrorists. The security forces engaged terrorists in the central area of Seif al-Dowla, forcing the insurgents to withdraw.
Mohammad Yasir Qarandal, a commander of the terrorists in the city, was killed during the clashes.
The Syrian army has cleared most neighborhoods in Aleppo of the armed groups over the past several days.
Security forces engaged a group of armed foreign terrorists near the northwestern port city of Latakia late on August 24, killing several terrorists.
The Syrian troops had earlier destroyed three command centers of the insurgents on the outskirts of the western city of Hama.
Syria has been experiencing unrest since mid-March 2011, with many people, including large number of security forces, killed in the turmoil.