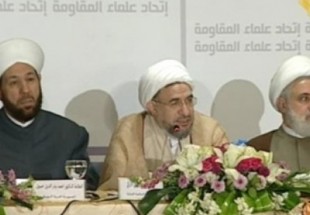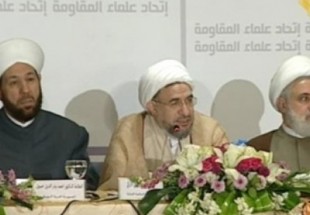 "The Union of Islamic resistance clerics should stand against the arrogant World, foiling the plots hatched by enemies," said Head of the World Forum for Proximity of the Islamic Schools of Thought, Ayatollah Mohsen Araki, reported Taqrib News Agency (TNA).
Speaking in the opening ceremony of the meeting with the board of founders of Union of Islamic Resistance Clerics in attendance, Ayatollah Araki underscored the union would focus on the regime of Zionism and do its utmost to stand against the regime.
The grand Ayatollah hailed the attempt made by Palestinians against the regime of Israel in Gaza war and underscored these catalogue of Israel's failure would provide an ground for Muslims so as to triumph and forward their set objectives.
In his visit to Lebanon, Head of the World Forum for Proximity of the Islamic Schools of Thought stressed the telling role of unity in the Islamic world and necessity of standing against sedition Muslim societies are wrestling with.
Needless to say, the role of religious clerics in fighting with the regime of Zionism and countering enemies malignant measures along with foiling machinations concocting with them were all spotlighted in the meeting.
"Undoubtedly, those behind current sedition in our region are after dispersion among Muslims and backing the Zionism regime and the Arrogant World," Ayatollah Araki earlier mentioned in this trip.
Given that, Ayatollah Araki in his all meetings urged clerics to preserve and uphold their unity, refraining from any measures lead to division and dispersion among Muslim nations.