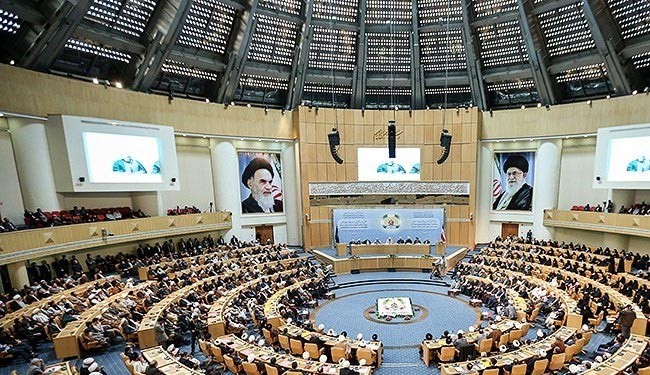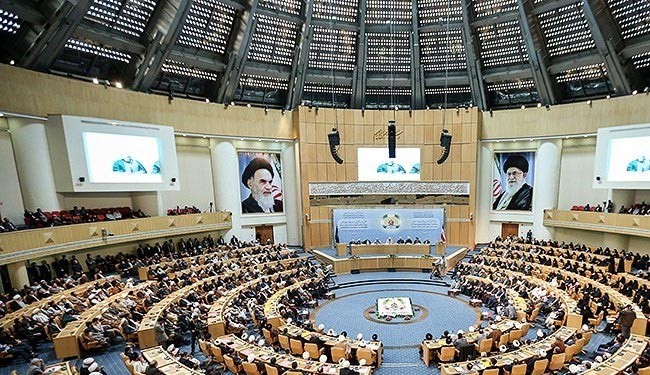 The second day of the 27th International Islamic Unity Conference has commenced in the Iranian capital Tehran, bringing together hundreds of religious thinkers and scholars from around the world.
Over 300 prominent Muslim scholars and thinkers from 58 countries are taking part in the three-day event titled "The Holy Quran and Its Role in Uniting the Islamic Ummah."
The conference, which kicked off on Friday with Iranian President Hassan Rouhani's inauguration speech, continues in the form of several discussion panels on a wide spectrum of issues, including women, fighting extremism and the Syrian crisis.
Asif Loqman Qazi from Pakistan Discussion and Solution Center lauded the event's focus on the Holy Quran as the foundation of Muslim unity and said, "This is a unanimously agreed book and all schools of thoughts of Muslims agree on the Holy Quran."
"The Muslims should insist on their Islamic identity instead of identifying themselves as sects such as Shia or Sunni. Our identity is Islam," he said.
"The difference of opinion is useful if it gives us various perspectives in life. It should not be used as a source of creating or developing enmity and divisions," the Muslim pundit further emphasized.
The conference will wrap up on Sunday with Chairman of Iran's Expediency Council Ali Akbar Hashemi Rafsanjani delivering the final speech.