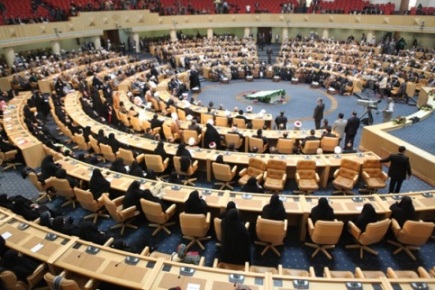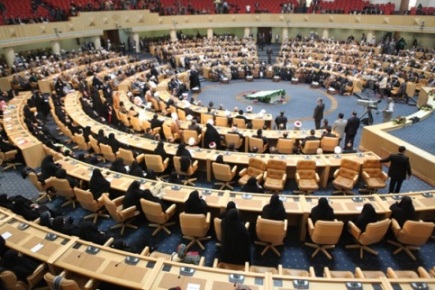 On the last leg of a three-day event held in the Iranian capital of Tehran, participants of 27th International Islamic Unity Conference issued its final statement to reiterate their commonalities and express their abhorrence of Takfir, extremist moves and disunity, reported Taqrib News Agency (TNA).
Participants in this conference stressed Islam as the religion that convenes those who believe in Qibla believing that Islamic proximity is an important step for realization of Islamic unity in all fields.
They also slammed any invasion by the Zionist regime of Israel on Palestinian civilians and expressed their hatred of demolition of Al Aqsa Mosque and the homes of Palestinians as well as Judaisation of Occupied Palestine.
Part of this statement also denounces all forms of terrorism and what is done by some world powers under the pretext of democratization of countries.
In line with realization of Islamic unity, Muslim elites participating in 27th Islamic Unity Conference, stressed importance of respecting followers of other Islamic denominations, household of Prophet Mohammad (PBUH) and all Islamic holy sites.
27th International Islamic Unity Conference reiterated that Islamic nation is facing big challenges that have targeted Islamic figures, culture and its civilization posing a great threat to its geographical, language, tribal and even historic possessions.
Muslim elites in this event call for innovative proximity moves for deep understanding of Sharia, revival of comparative Fiq'h, caring for deepening proximity thoughts.
They also called for practical measures for realization of proximity ideologies, increasing activities of good office commission and its sub group committees, enhancing proximity studies in academic level and also controlling the process of issuing religious decrees.
This statement announced that proximity does not mean religious prejudices or any effort for promotion of a certain denomination and what is misrepresented by some as promotion of Shia Islam among Sunni Muslims or expansion of Sunni Islam among Shia communities is a vain effort for hatching plots and disuniting Muslims.
27th Islamic Unity Conference wrapped up issuing its final statement on the last leg of its 2014 meeting on January 19th.