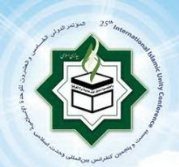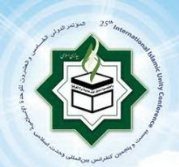 The 25th International Islamic Unity Conference wrapped up in Tehran on Friday evening.
A statement in 18 paragraphs was read out at the closing ceremony of the conference, public relations of the World Forum for Proximity of Islamic Schools of Thought said.
Referring to the opening ceremony of the conference by the speech of President Mahmoud Ahmadinejad, the statement said that participants of the conference went to meet the Leader of Islamic Ummah and Oppressed People Imam Seyyed Ali Khamenei and benefited from his guidelines.
The participants of the conference attended 30 work sessions and presented 125 speeches and articles during three-day conference.
Two books, one magazine, and a television network were awarded as in the media section.