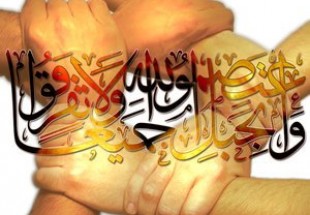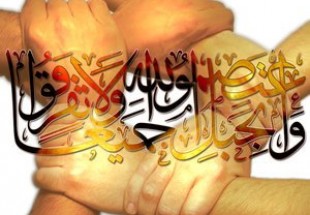 On the sidelines of the 5th International Holy Quran Competition for Muslim Students, a forum titled "Islamic Unity, challenges and opportunities in view of Quran" has been planned to be held on January 2.
Sa'di Hall of Milad Tower in the capital city of Tehran will host the forum from 6 p.m. to 9 p.m. local time.
It will be chaired by Mahdi Fayyaz, cultural deputy of University Jihad (ACECR) and will be addressed by translator and interpreter Yahya (Christian) Bonnaud, Molawi Abdul Halim Ghazi Mufti of Sistan and Baluchistan Province, Hojat-ol-Islam Hamed Alam-ul-Hoda and Mohammad Javad Mahdavinezhad.
Hadi Davoudi Zawareh, Mohammadreza Matar Al-Sharifi, Abdul Hashim Mirzaev and Mohammad Hadi Fallahzadeh will also deliver speeches at the program.
"Quranic symbols, the key of unity in today's architecture of Muslim Persian Gulf countries, defining strategies and applicable approaches to promoting Islamic unity in Muslim world, investigating epistemological approach of Salafi-Takfiri movement as the main cause of divisions in Muslim Ummah and the aspects and territory of Islamic unity in Quran will be among themes of the papers to be presented at the program.
The papers will be evaluated by a group of experts including Hojat-ol-Islam Seyyed Abul Hassan Navvab, Mohammad Ali Lesani Fesharaki, Ja'far Nekunam, Hojat-ol-Islam Seyyed Reza Moaddab and Hojat-ol-Islam Mohammad Ali Rezayi.
The 5th edition of the Quran competition will be held for four days starting from January 1 with the participation of 66 Quran reciters and memorizers from 47 countries.