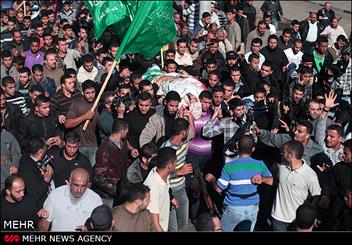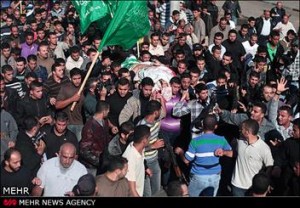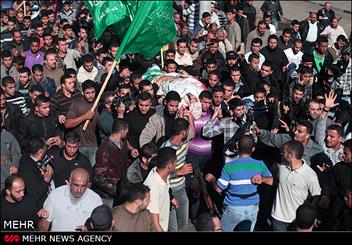 In an attack on refugee camp in Jenin, Israeli forces have abducted and killed a Palestinian teen Tuesday.
AFP reported on Wednesday that a Palestinian teen was abducted and killed in a suspected revenge attack.
Maan News, quoting locals, reported late on Tuesday that 16-year-old Yousef Abu Zagha was shot by Israeli fire in the chest during clashes with troops who raided the camp overnight.
Abu Zagha was pronounced dead shortly after arriving at a public hospital in Jenin.
The killing came after Israeli forces found the bodies of three Israeli teenagers who had been missing in the West Bank for over two weeks.
Israeli forces have started a lot of attacks upon the Gaza residents and have killed and arrested many.
Islamic Republic of Iran strongly condemned the severe attacks by Israel on the people of the Gaza.