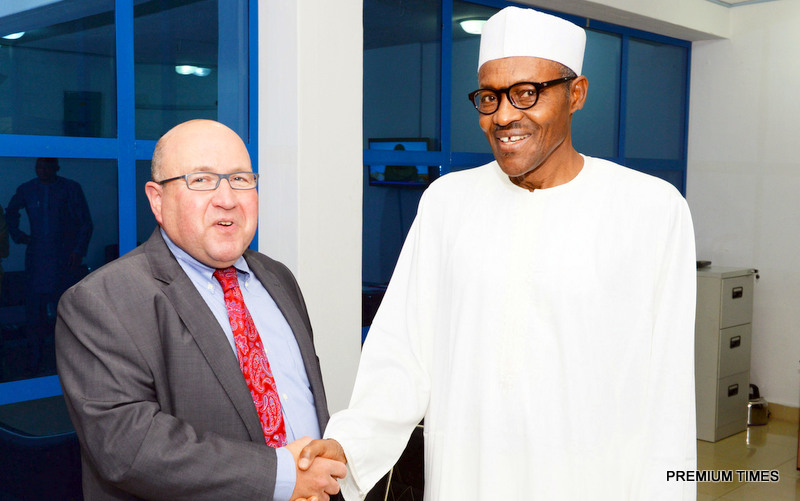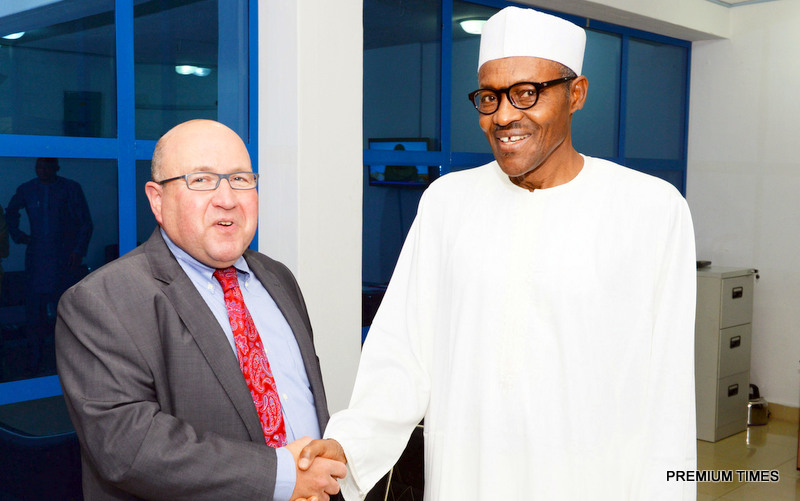 Enemy of Islam Israeli regime has supported muslim-faced Nigerian  president since he was elected. Zionist Israeli regime sent a congratulation letter to Nigerian President Buhari after the election. The zionist regime ambassador to Nigeria, Urel Palti delivered this letter  in April 2015.
In a congratulatory letter signed by zionist regime President Reuven Rivlin and delivered to the muslim-faced President-elect, Muhammadu Buhari, the zionist regime Israeli leader noted that the two countries faced "similar dangers and challenges in our daily struggle against those who want to terrorize our citizens".
Zionist regime president stressed in his letter that "I assure you that in this important campaign, Israel stand shoulder-to-shoulder with Nigeria" .
"I wish you every success in the challenging task ahead and trust that under your presidency, the relations of friendship and cooperation between Nigeria and Israel will continue to expand and strengthen.
"Please accept, Your Excellency, the assurances of my highest consideration."
Responding, Muslim-faced zionist-puppet Buhari expressed his warm appreciation of the rabid dog Israeli gesture and pledged to work with israel to their mutual benefits.